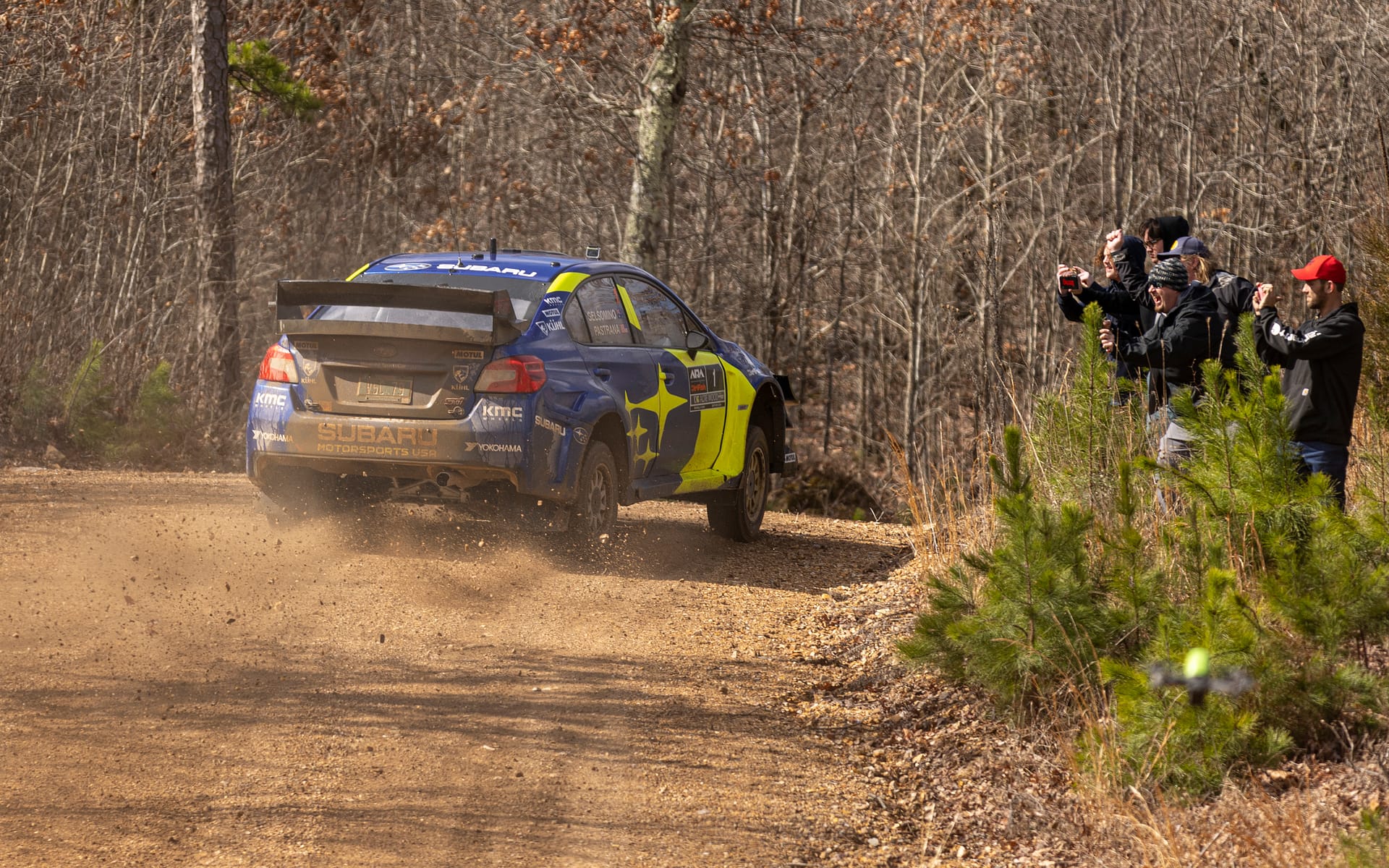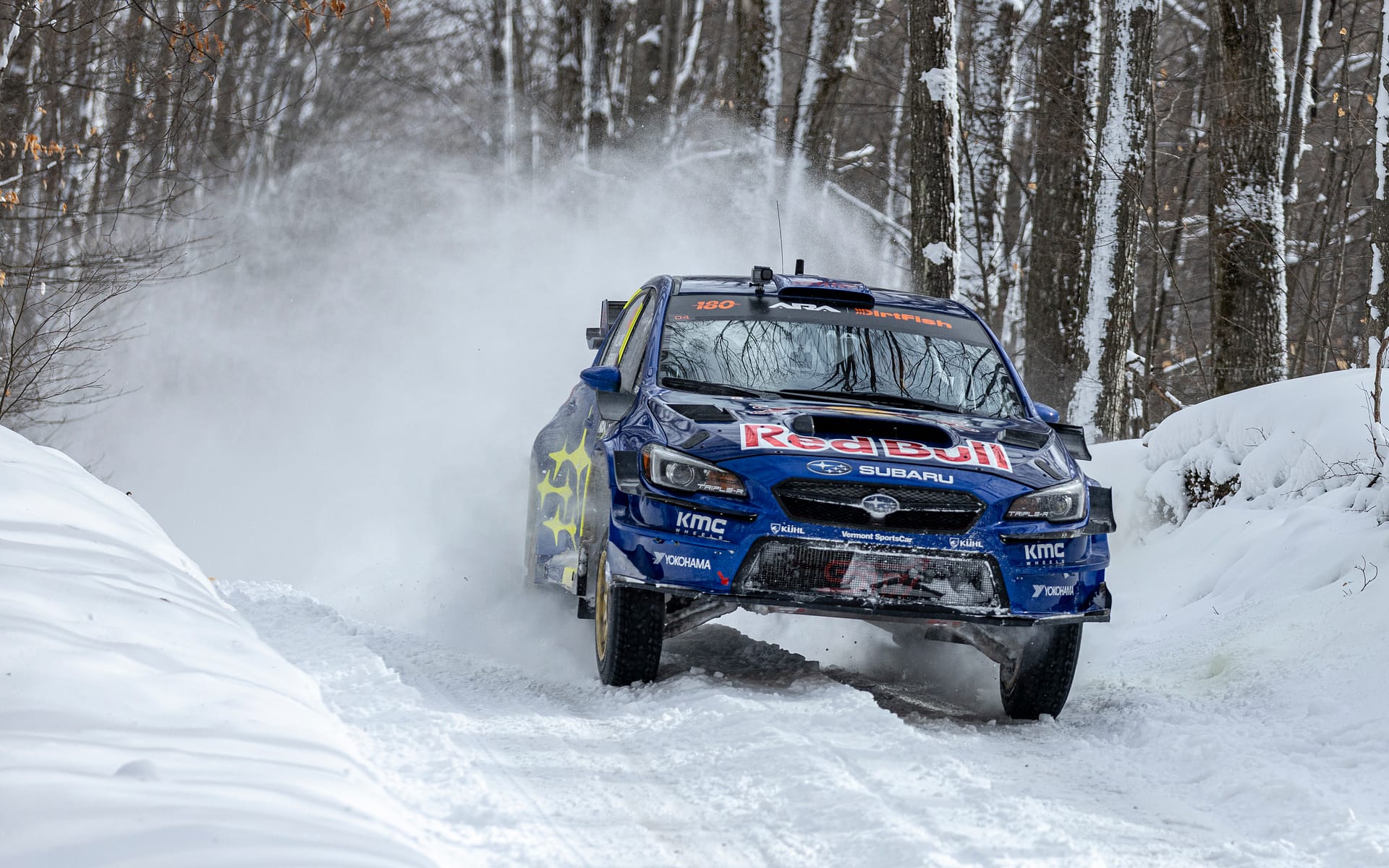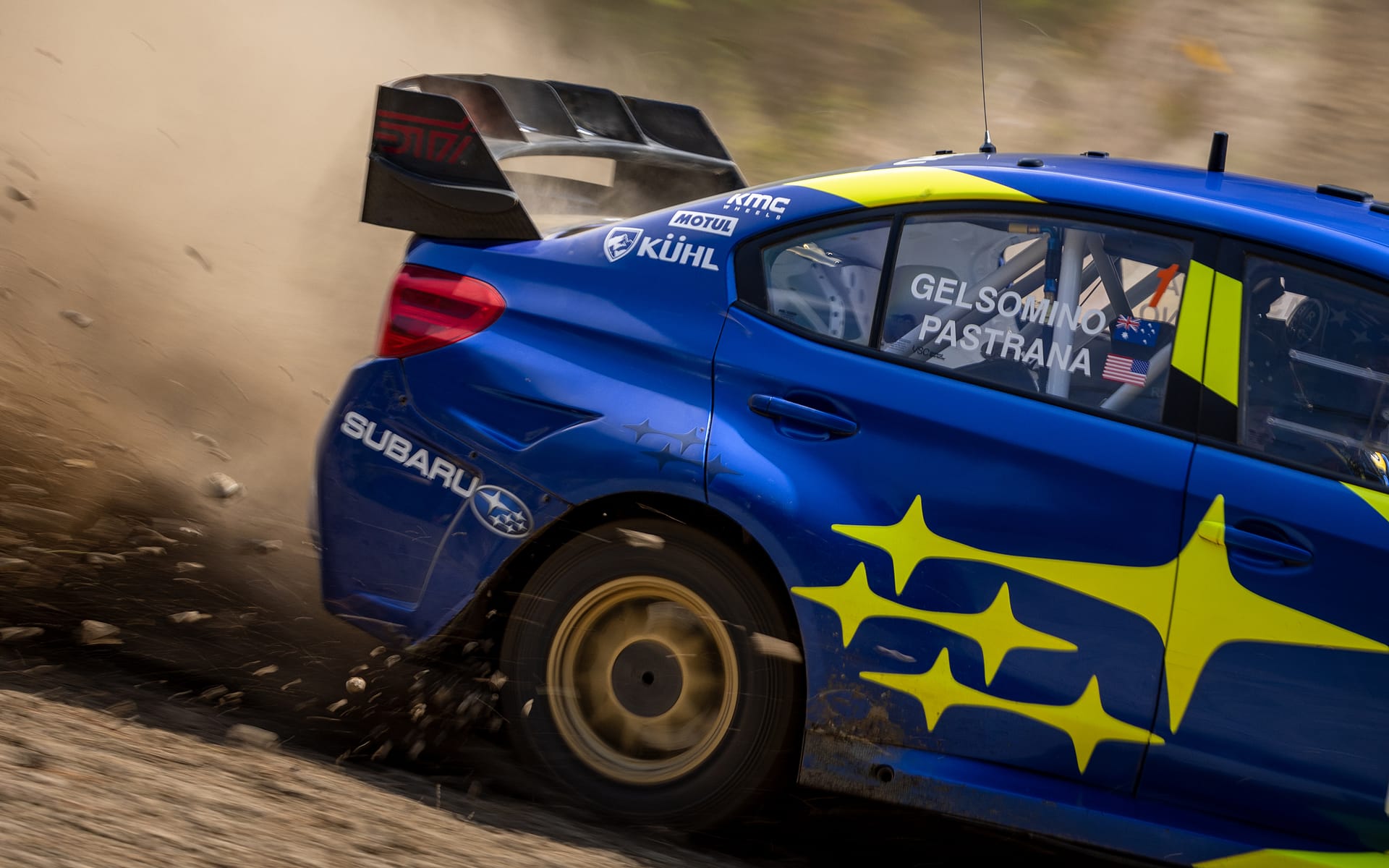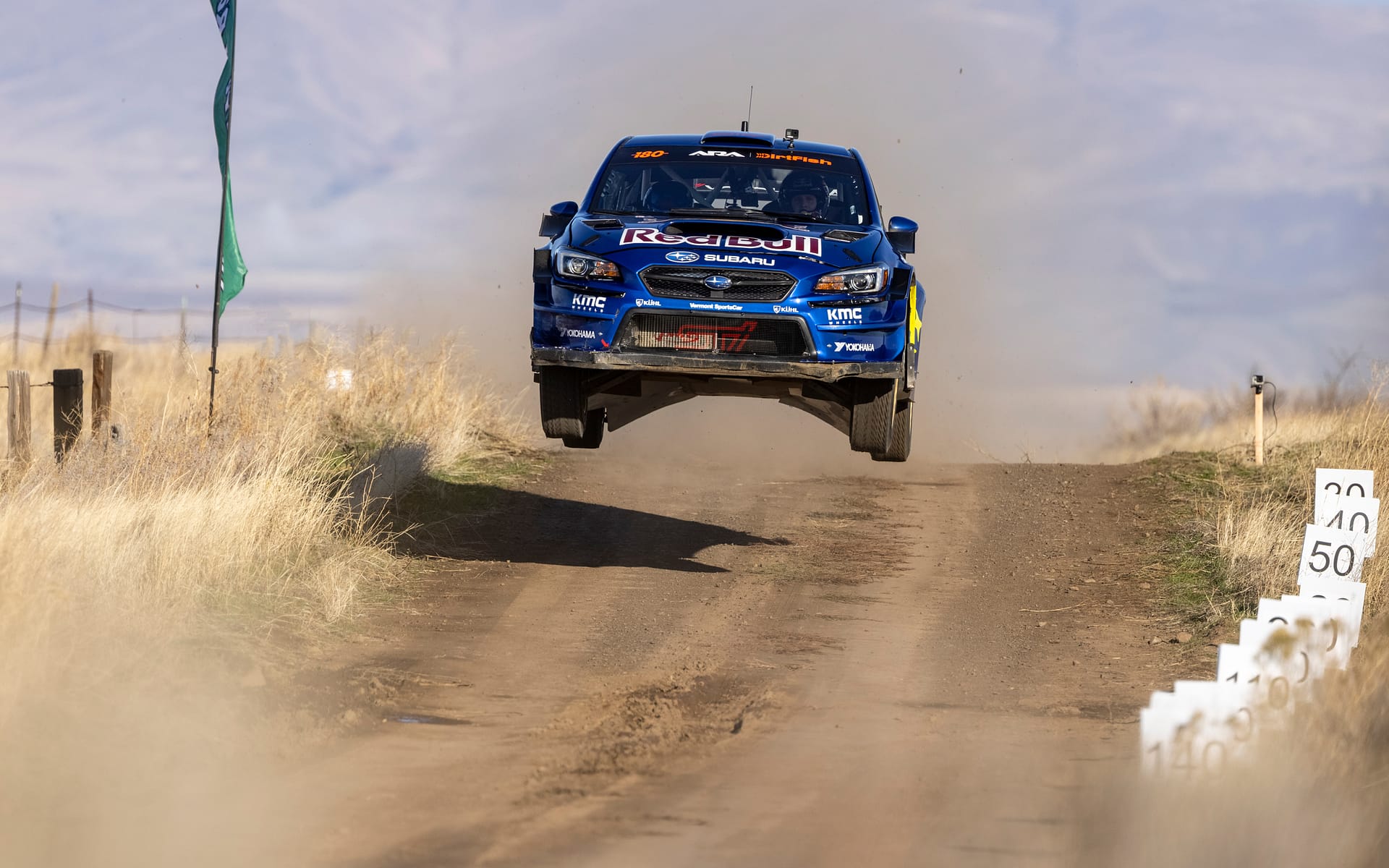 Stage Rally
Stage rally is real cars, real roads, real fast. It's a point-to-point race against the clock as drivers and co-drivers work together in production-based vehicles to compete on closed public roads. Day or night, teams tackle dirt, snow, gravel, or tarmac roads and obstacles like water crossings and jumps at incredible speeds.
Co-drivers use stage notes, which are detailed instructions about the course. Every turn, jump, crest and hazard is noted in order for the co-driver to accurately communicate to the driver what to expect. Some rally events allow the team to pre-run the course in a non-competition car at legal public speeds prior to the event in order to write their stage notes; this is called a "reconnaissance" or "recon." However many races do not allow the driver and co-driver to pre-run or practice the course, and stage notes are provided via the event organizer. There's a saying that a NASCAR driver takes one turn 10,000 times, while rally drivers take 10,000 turns once. This format tests a driver's reflexes, endurance and precision, leading many to believe that rally drivers are the most skilled drivers in the world.
Rally cars must be street legal as there are stages on open public roads (where driving too quickly earns a penalty.) After several stages the cars visit the Service Area where team mechanics may have anywhere from 10 to 60 minutes to perform any necessary repairs. While outside of these service areas only the driver and co-driver may work on their car. Seasoned professionals compete alongside weekend warriors and press on, regardless of the challenge, to finish the event with the lowest time possible.
Rallycross & Electric Rallycross
Instead of rallying's point to point racing against the clock, rallycross pits multiple ultra-high performance cars side-by-side on wild, mixed surface tracks. These purpose-built tracks feature multiple lines, huge jumps and unique features to test the limits of both the vehicles' technology and the drivers' abilities.
And unlike stage rally, there are fewer engine restrictions, the cars don't have to be street legal and there is only one person in the car – the driver. This means the action is extremely fast-paced, contact between vehicles is par for the course, and big air over big jumps is almost guaranteed.
As the technology powering electric vehicles evolve, so do motorsports. Rallycross now features a class for electric rallycross cars – "Group E" showcasing their extraordinary performance capabilities: 0-60 in 1.6 seconds and 3 Gs of acceleration make electric rallycross vehicles the fastest race cars on the planet. As more and more manufacturers turn their research and development towards electric capabilities, the field for electric racing will also continue to grow.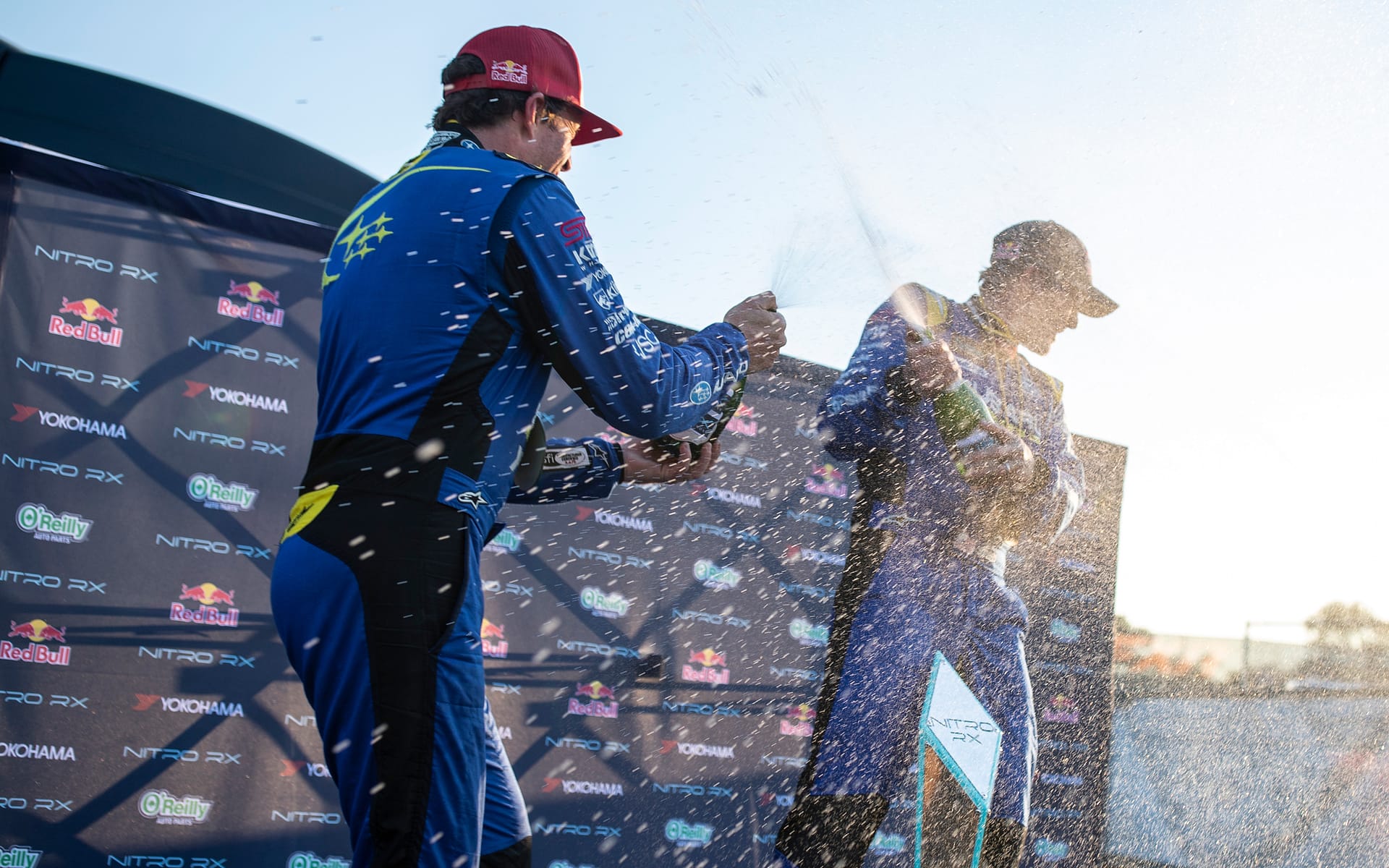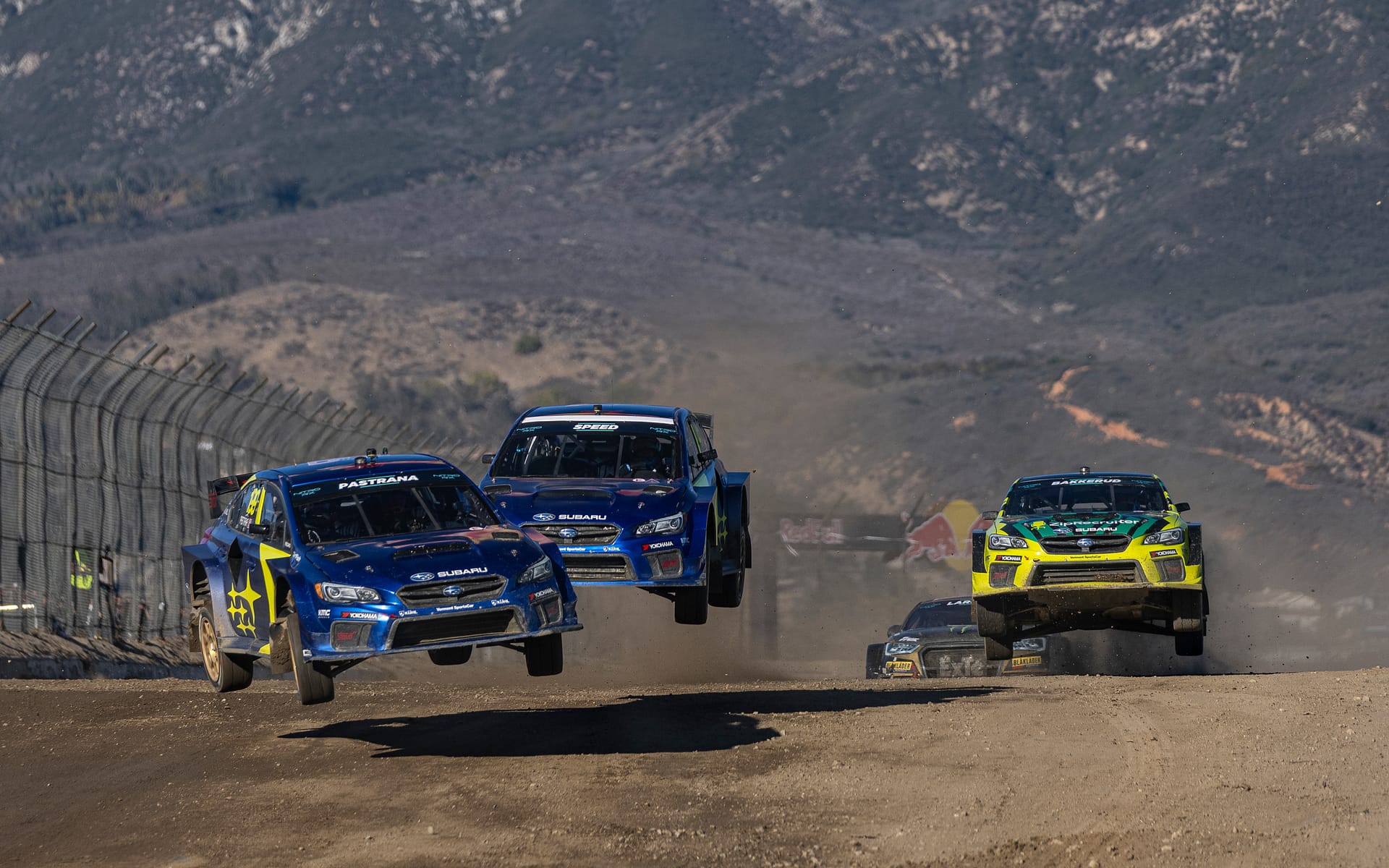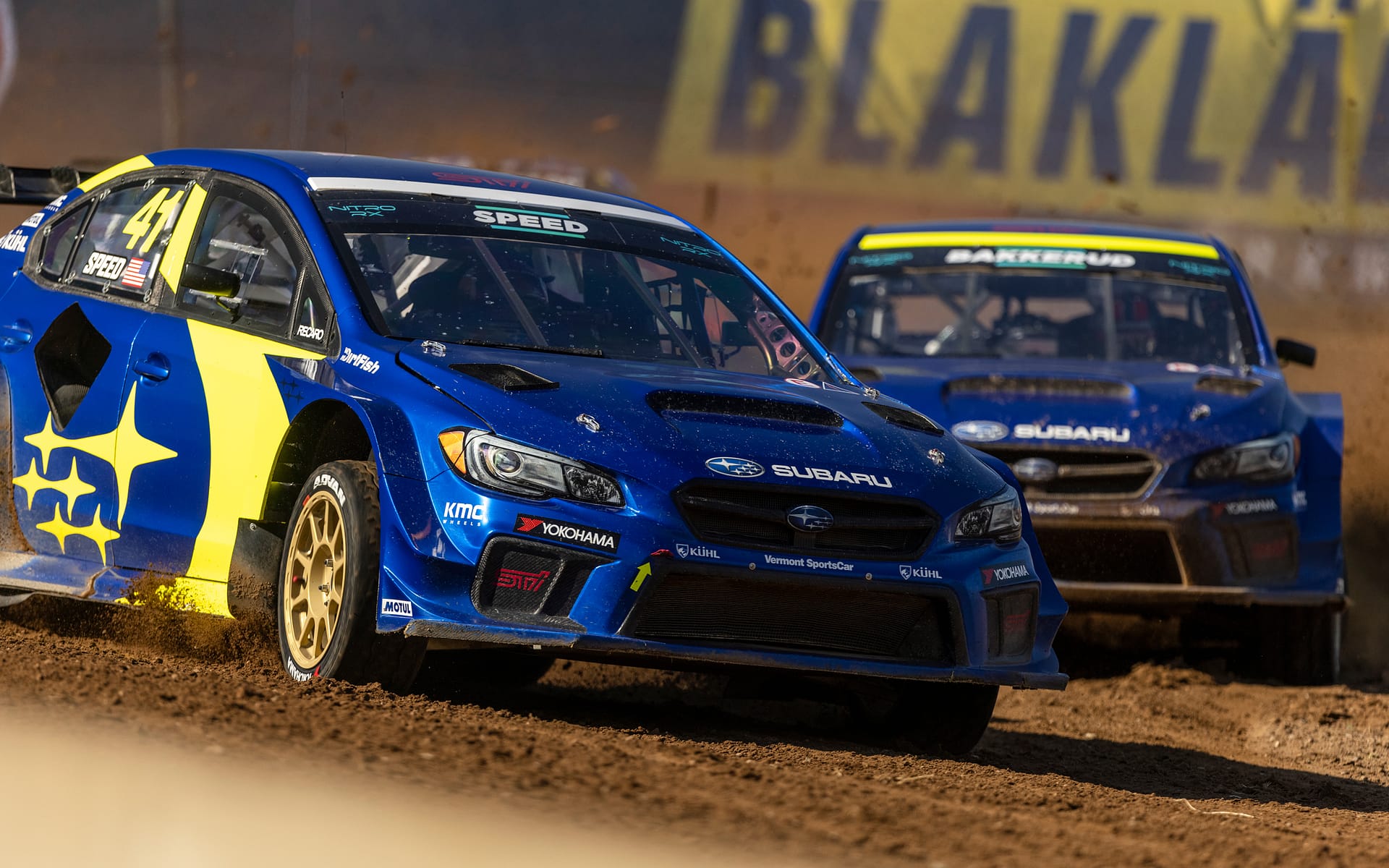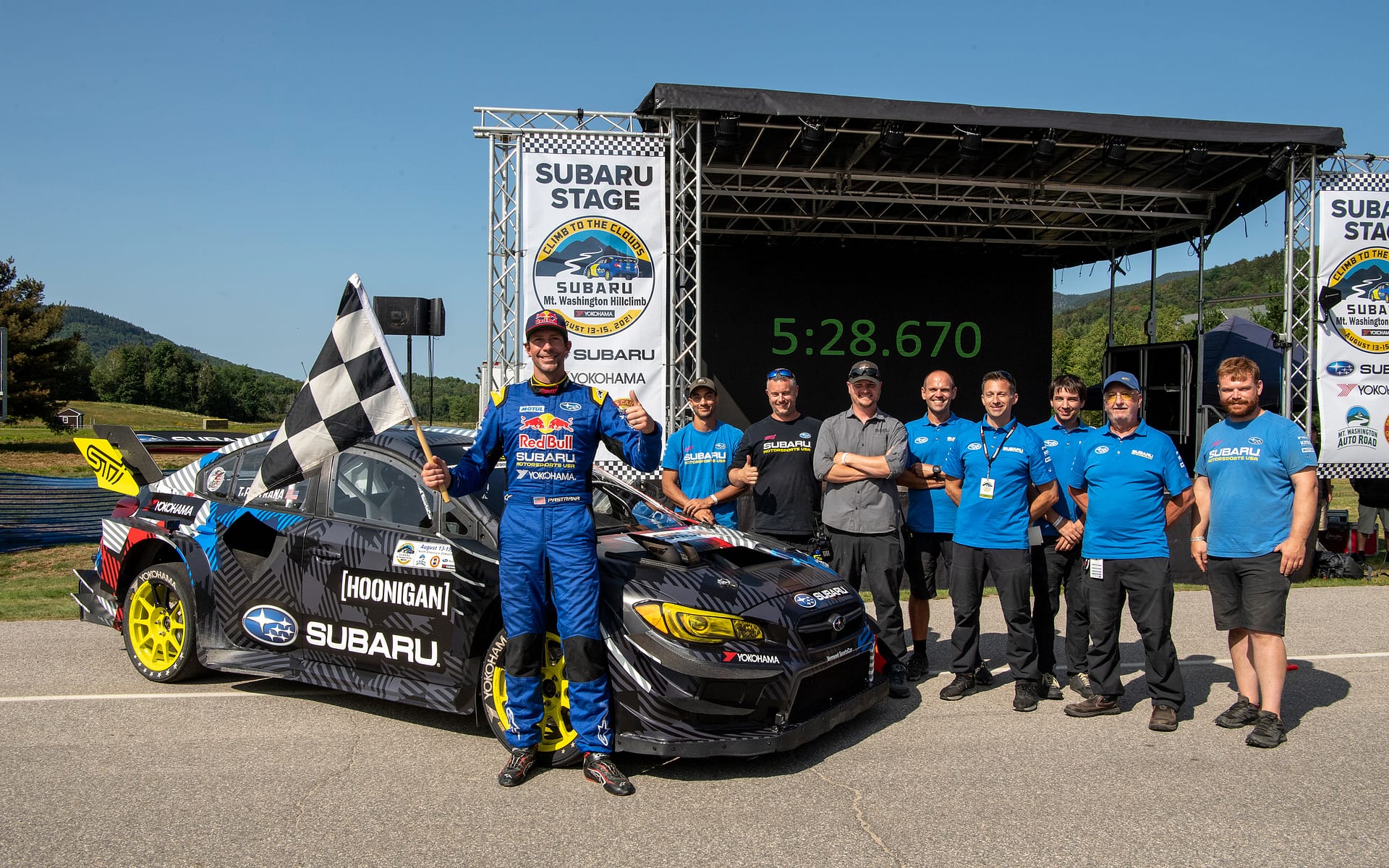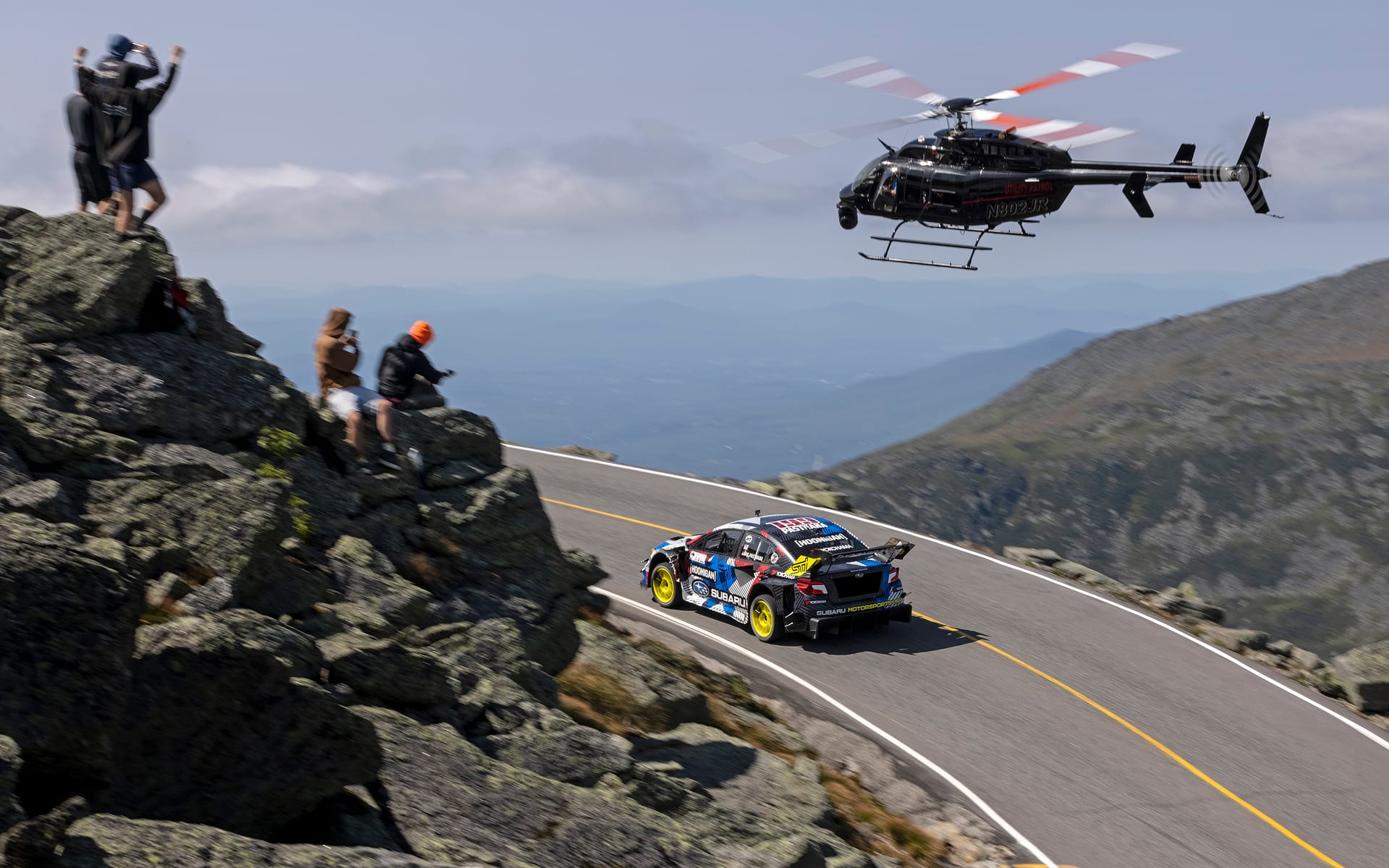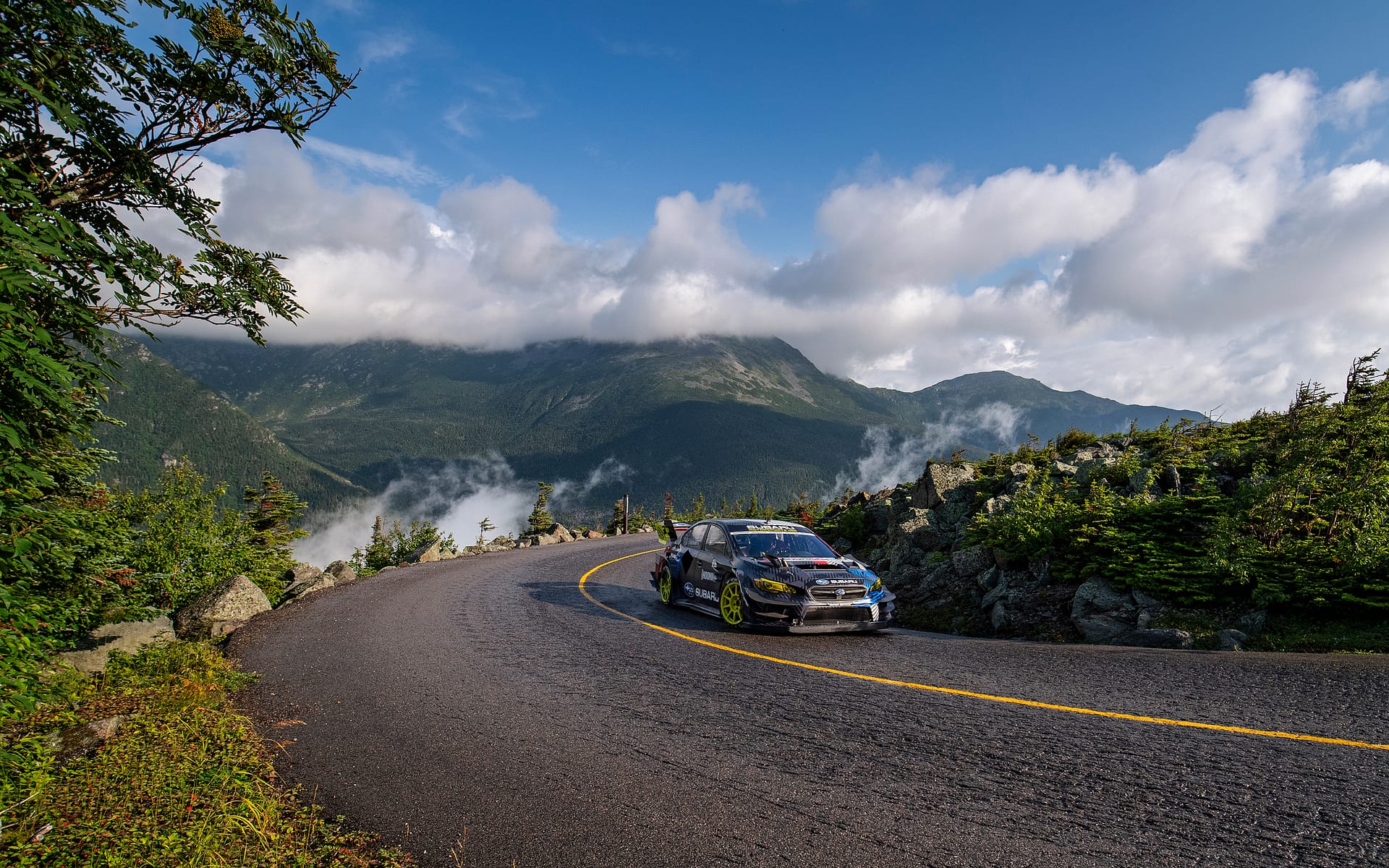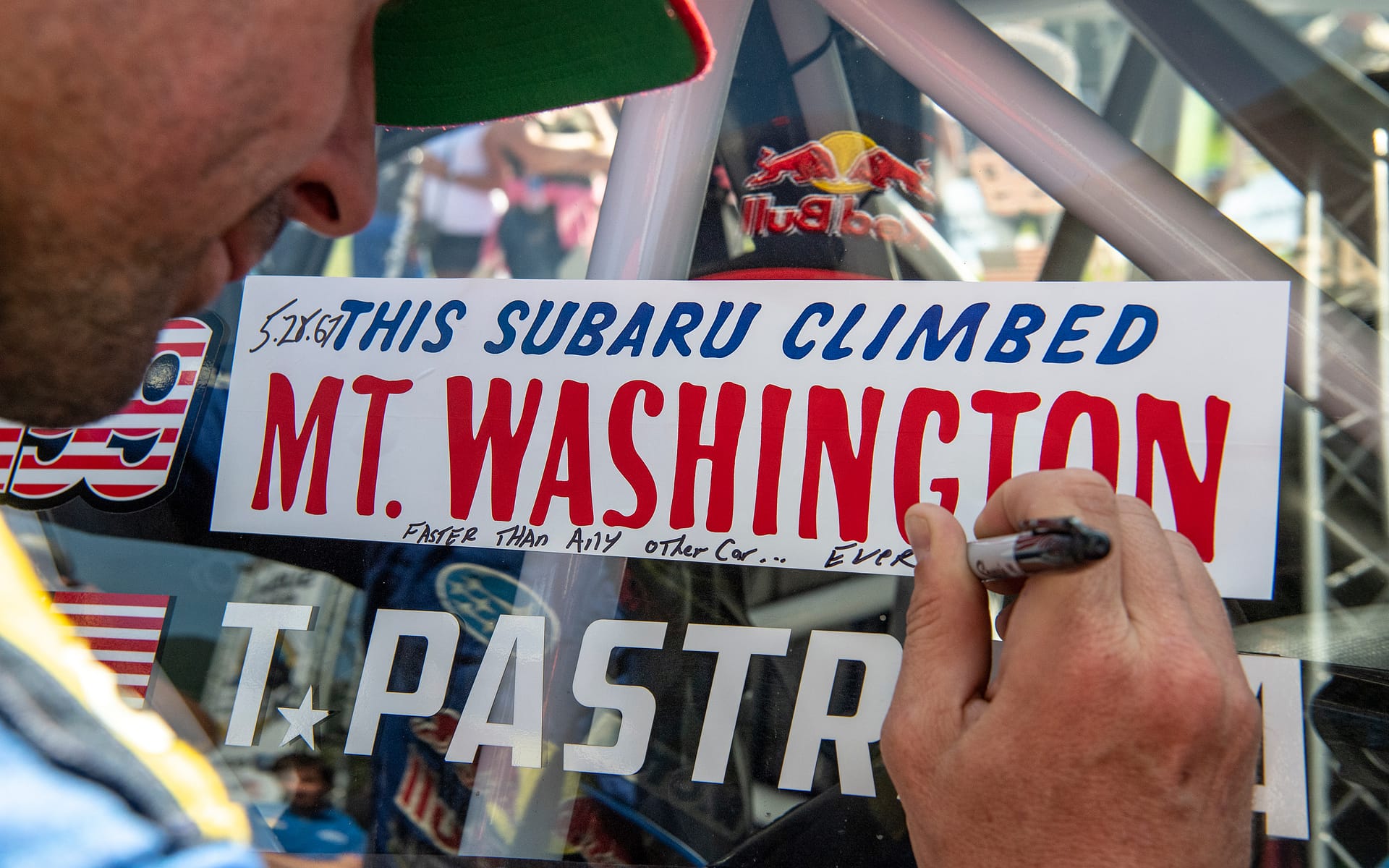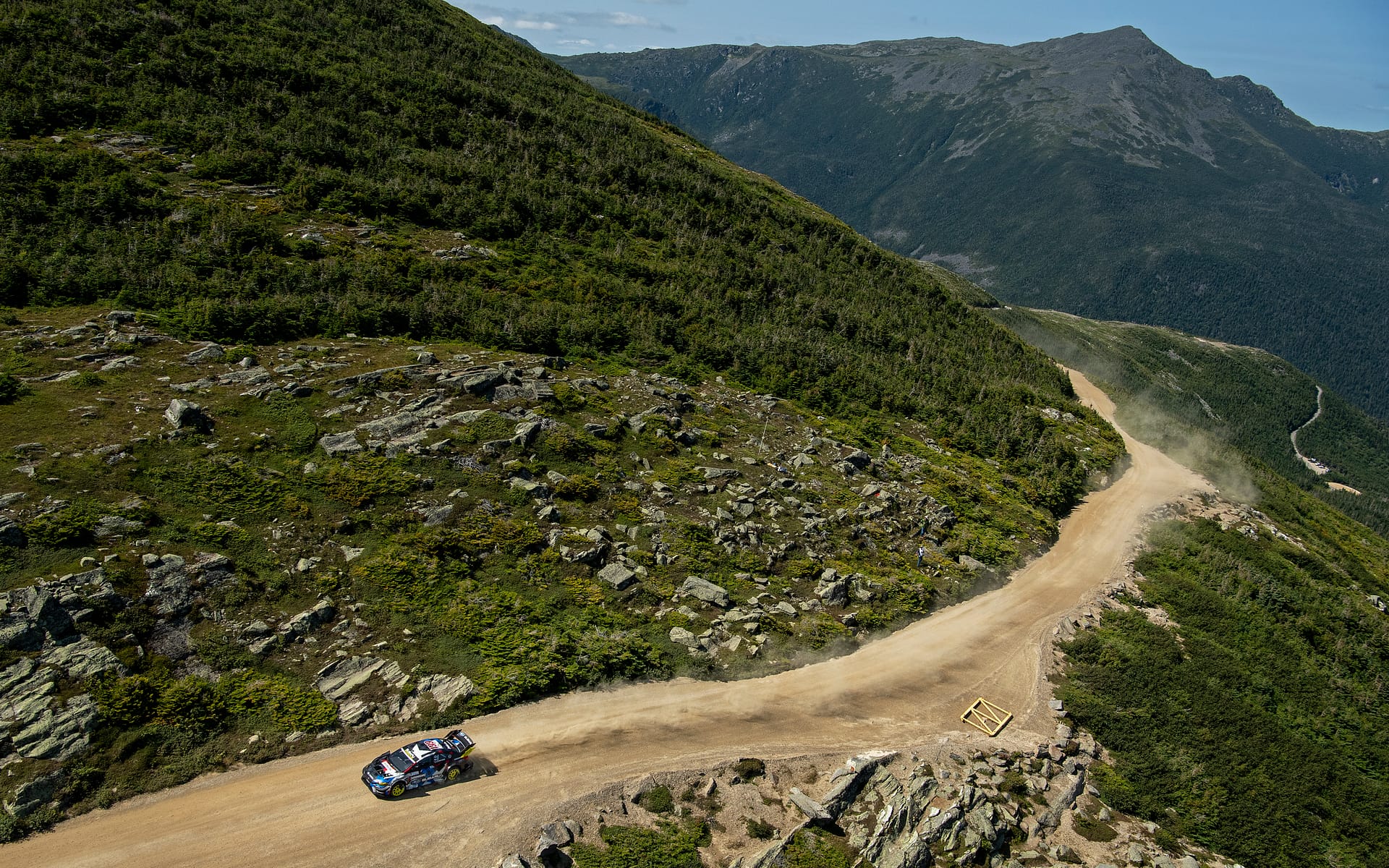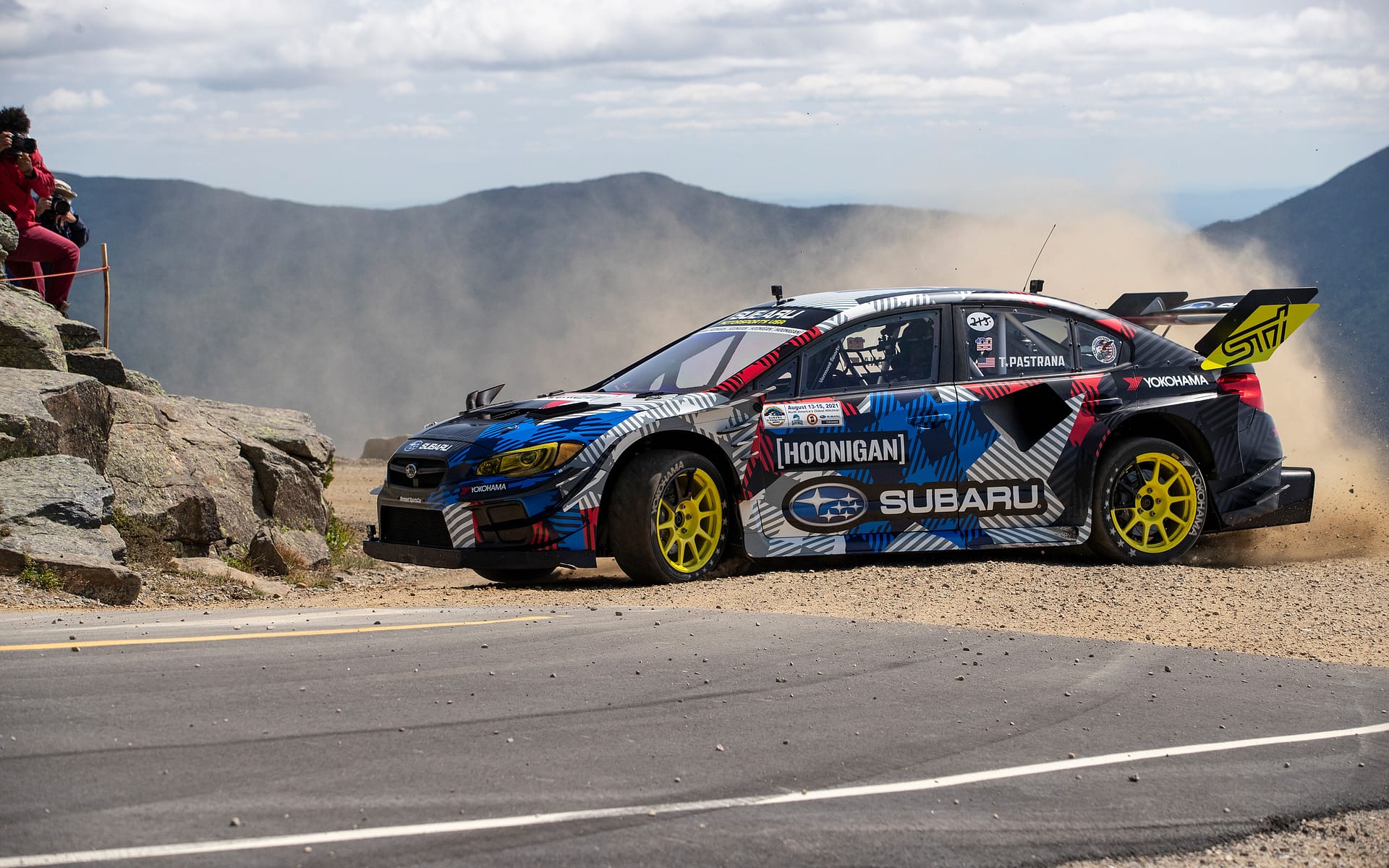 Mt. Washington Hillclimb
The 7.6 mile Mt. Washington Auto Road is one of the ultimate challenges for driver and automobile: the serpentine tarmac and gravel road is lined with trees and dramatic drop-offs as it winds its way to the 6,288 foot summit of the Northeast's tallest peak. And the Mt. Washington Hillclimb, known as the Climb to the Clouds, is one of America's oldest motorsports events, first run in 1904 and held every few years since its inception until 2001.
In 2011, after a 10 year hiatus, Vermont SportsCar brought back the Climb to the Clouds to commemorate the 150th Anniversary of the Mt. Washington Auto Road. In 2017, Subaru Motorsports USA driver Travis Pastrana broke the record for the hillclimb (previously held by teammate David Higgins) with a time of 5 minutes, 44.72.
In 2021 Pastrana shattered his own record with a new time of 5 minutes 28.67 seconds at the wheel of the "Airslayer" – a 862 hp Vermont SportsCar prepared Subaru WRX STI also used in the filming of Gymkhana 2020.
Gymkhana
Gymkhana is an over-the-top automotive stunt driving series made famous by Ken Block. With 11 installments and more than 500 million views, the videos showcase purpose-built vehicles performing incredible feats of driving precision in settings as varied as the streets of San Francisco or abandoned factories in Detroit. Ken Block conceived of and drove in the first 10 installments before handing the torch to Subaru Motorsports USA driver Travis Pastrana in 2020. This marks the first time since 2009 that a Subaru vehicle has been used in the series, and Vermont SportsCar handled all aspects of the WRX STI's design, engineering and fabrication, resulting in a gymkhana vehicle unlike any others.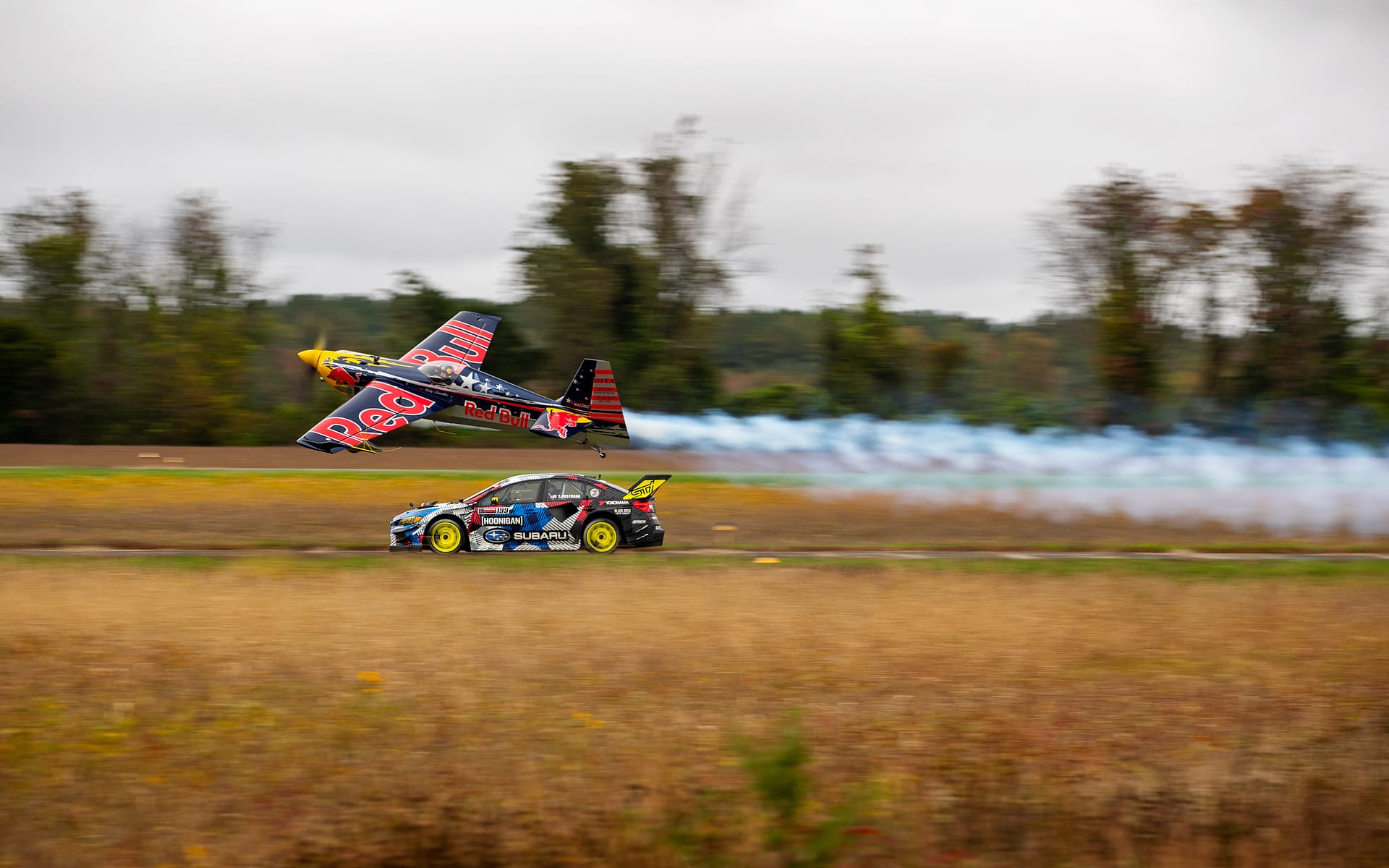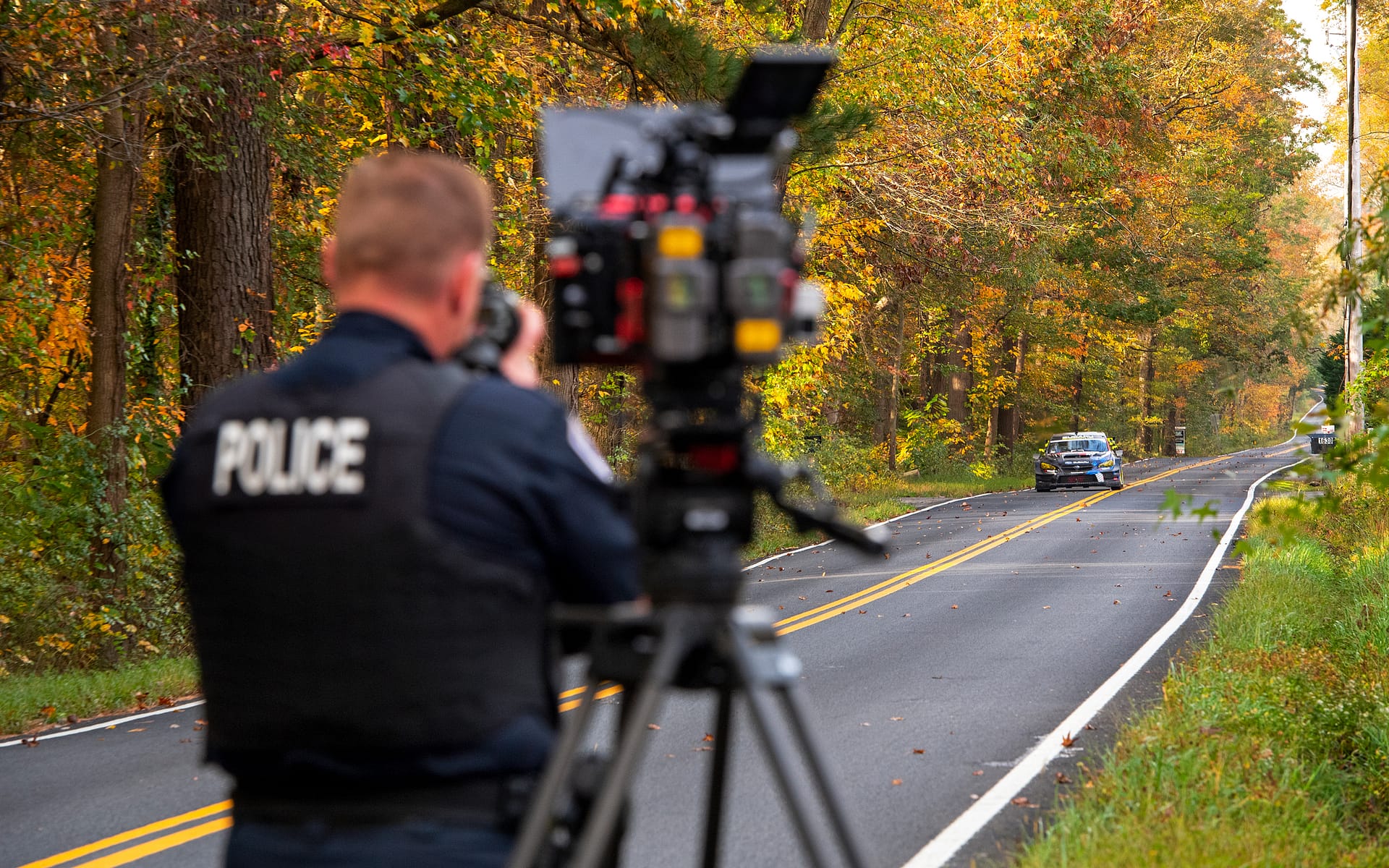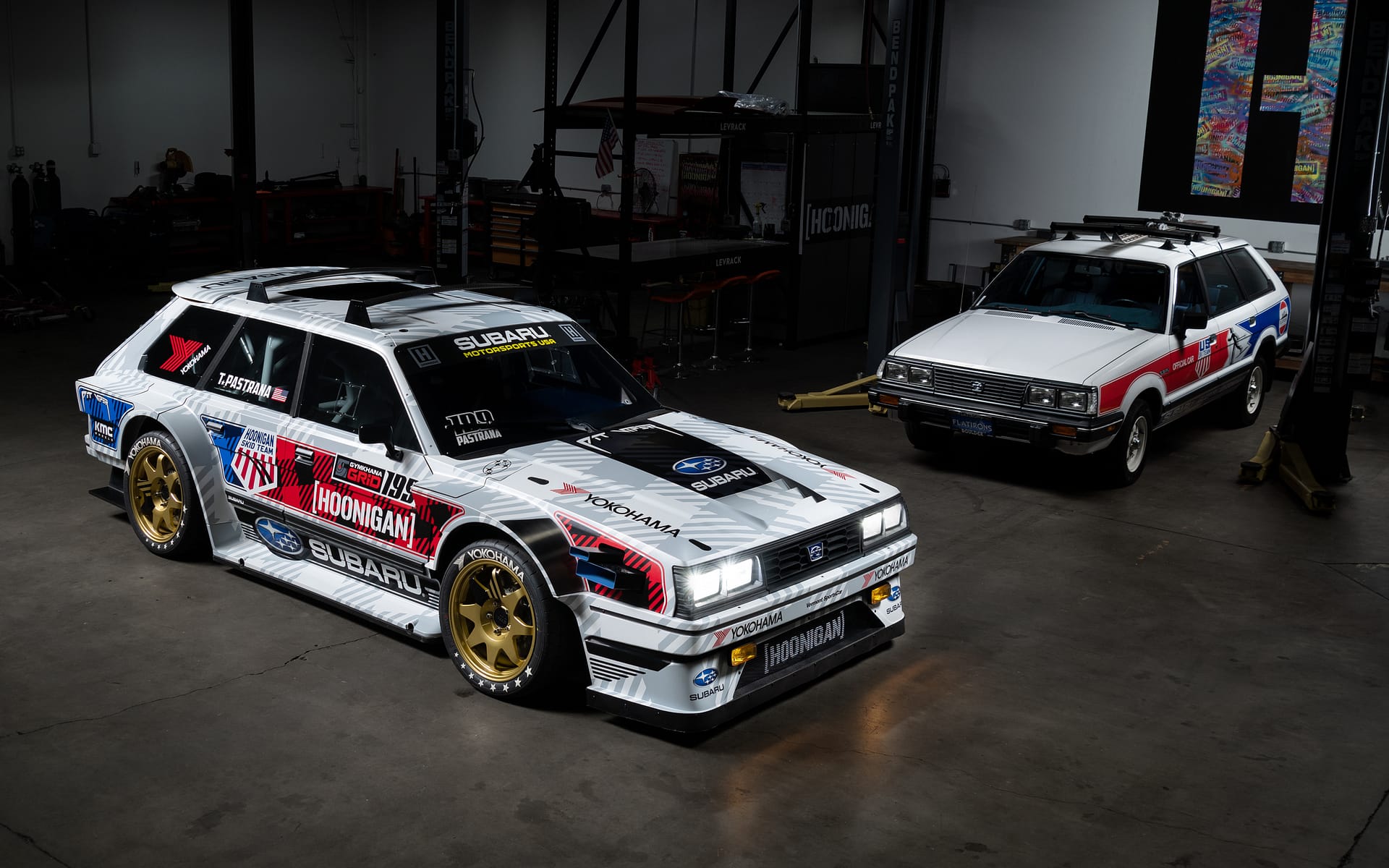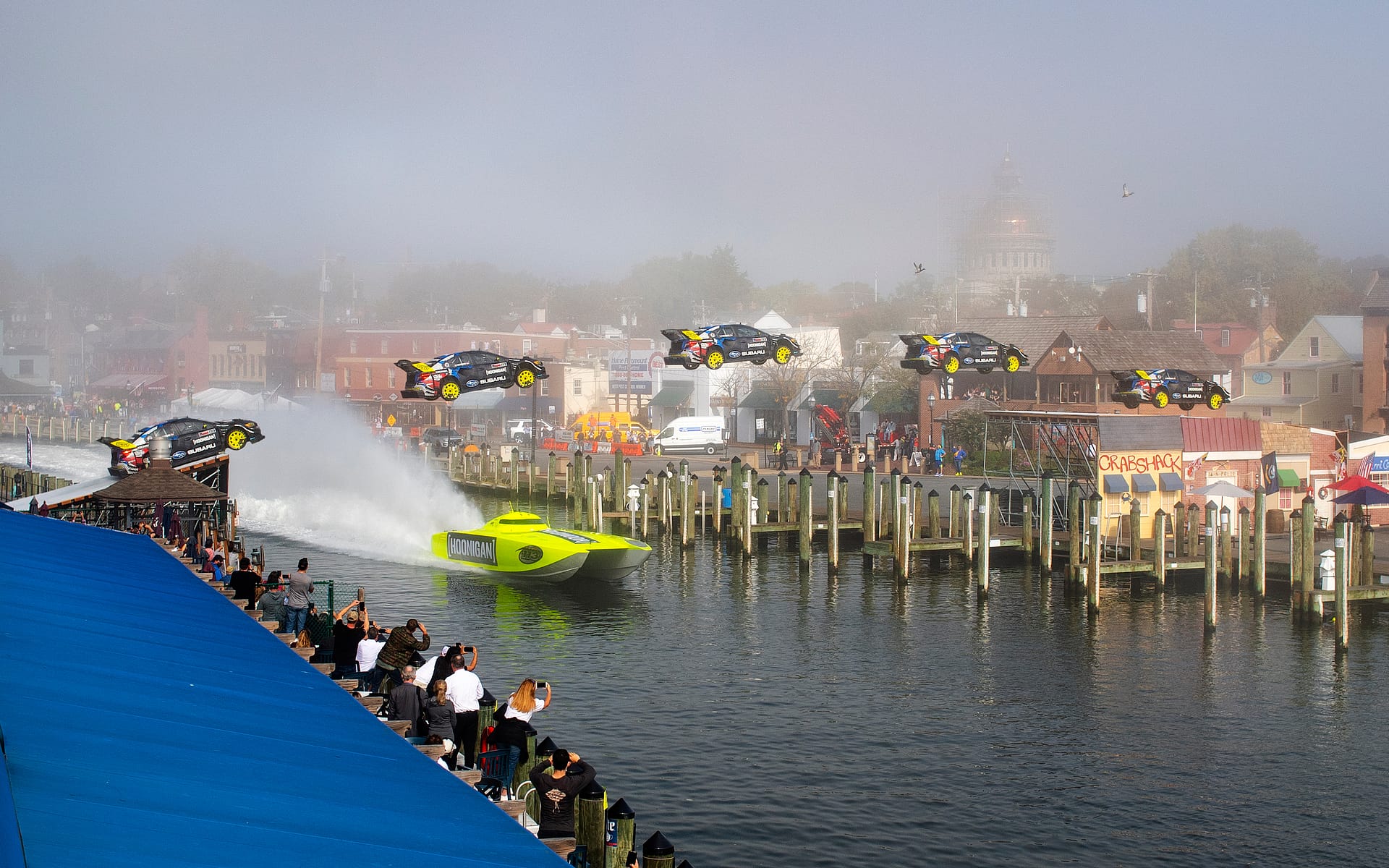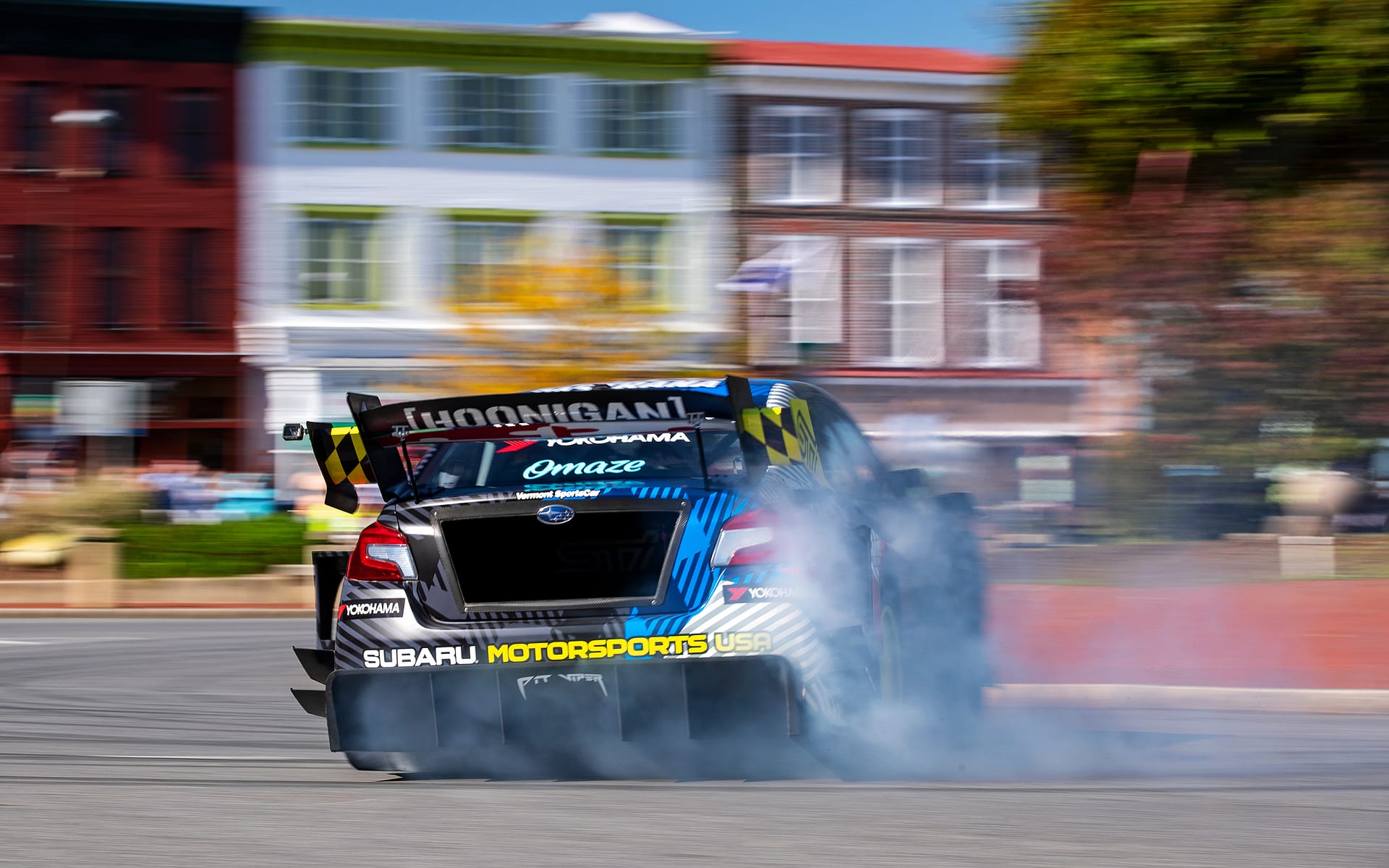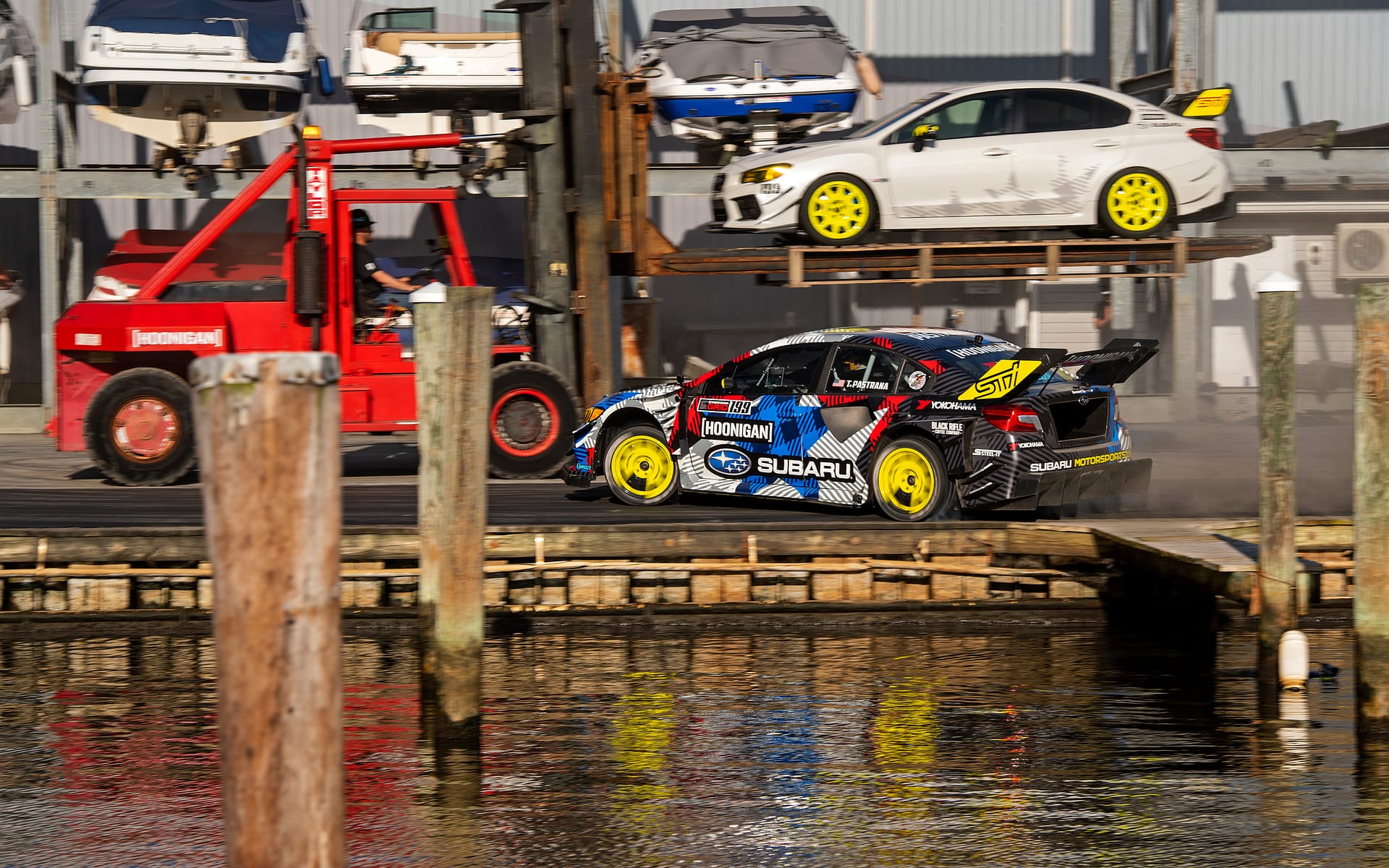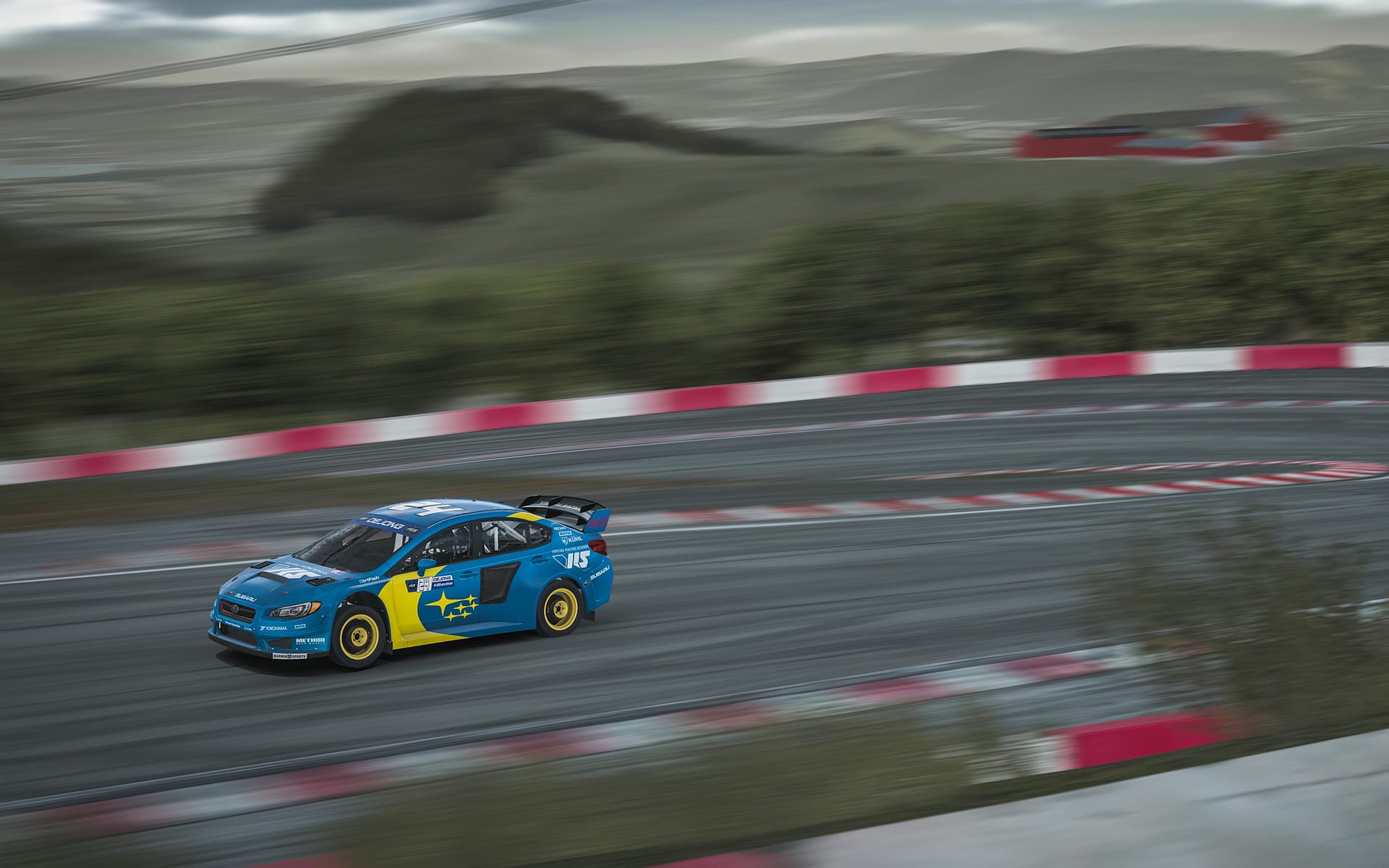 Simracing
Simracing brings the thrill and expertise of racing off the track and into the world of eSports, with state of the art racing simulation software and home equipment and a highly-competitive race series. In-game race vehicles are accurate in terms of mechanical and dynamic models, with the Subaru WRX STI racing in the rallycross class, bringing all the expected power and handling to the screen.
iRacing hosts competitions where gaming motorsports enthusiasts can participate in their own leagues and watch the pros in an officially sanctioned racing series, broadcast on Twitch and on iRacing's social media channels. Races are also live streamed on simulcasts on the Facebook pages of competitors, teams and sponsors.
iRacing features an All-Star Invitational series and World Championship series. Currently driving for Subaru Motorsports USA are Travis Pastrana, Scott Speed and Brandon Semenuk; Vermont SportsCar test-driver and 2018 ARX2 Champion Connor Martell rounds out the team. (Driver roster, as always, subject to change.)