These are the drivers who were taken too soon. Although no longer with us, their passion for the sport left an impact on Vermont SportsCar – and on all who had the privilege of racing, and knowing them.
---
Ken Block 1967- 2023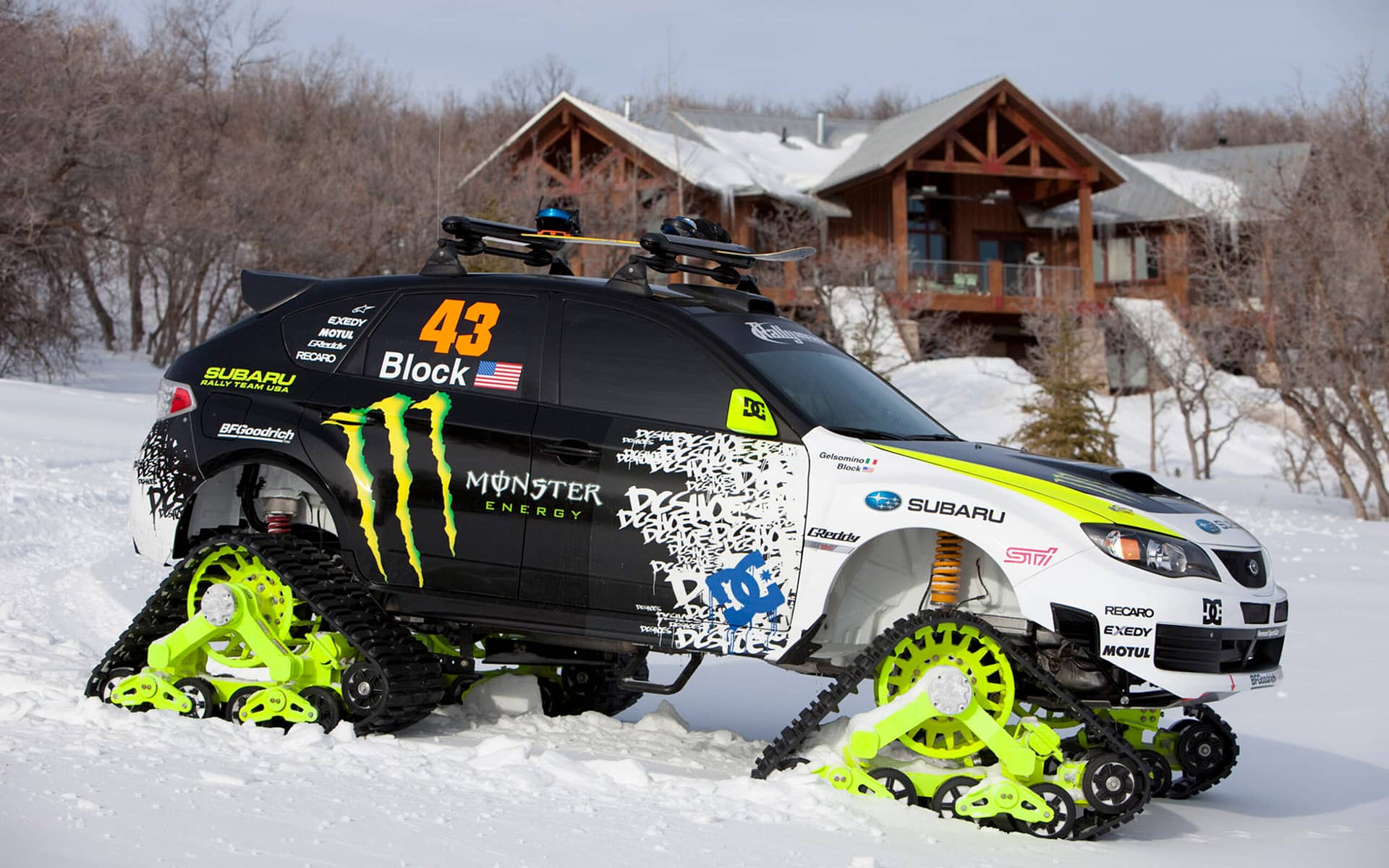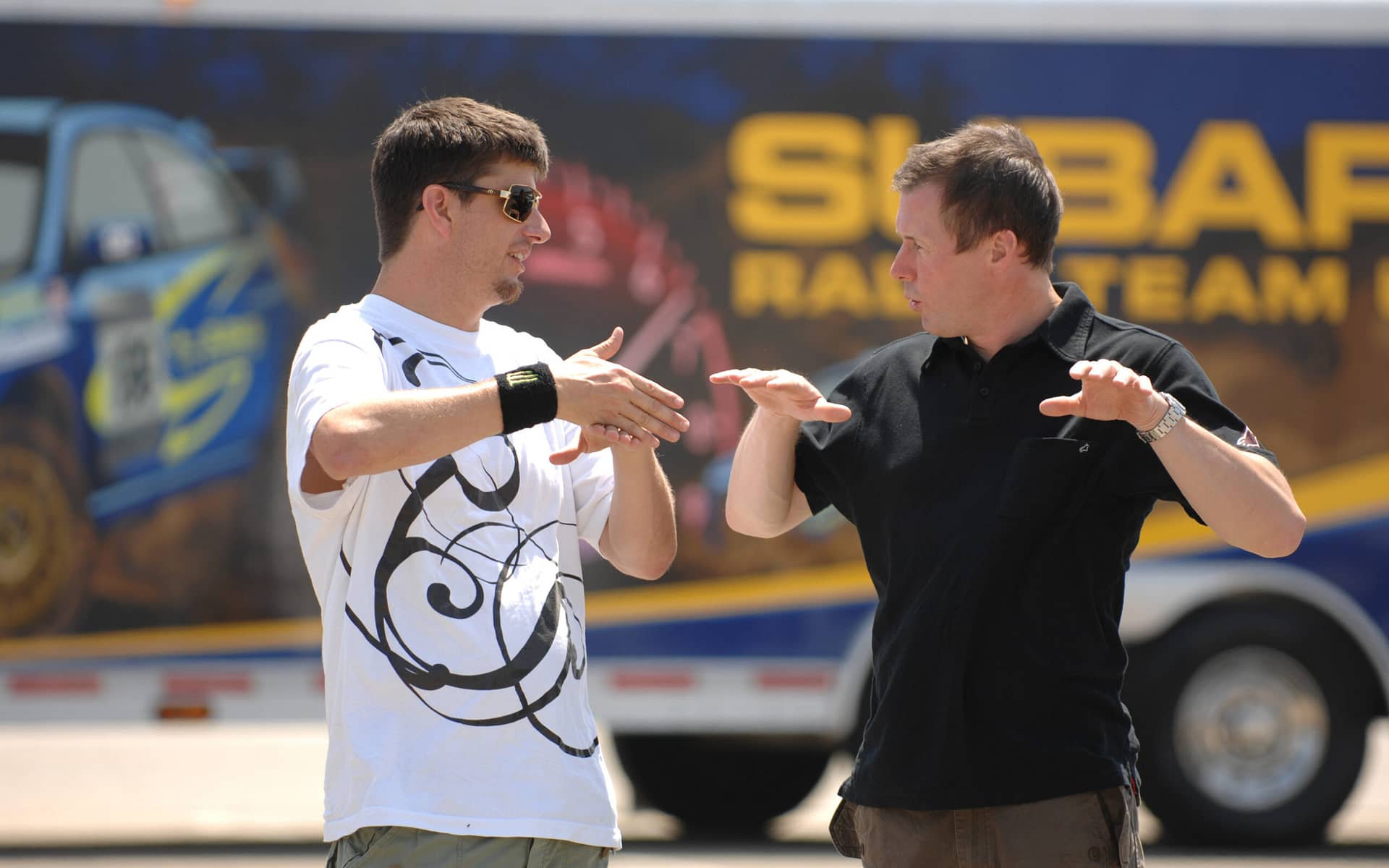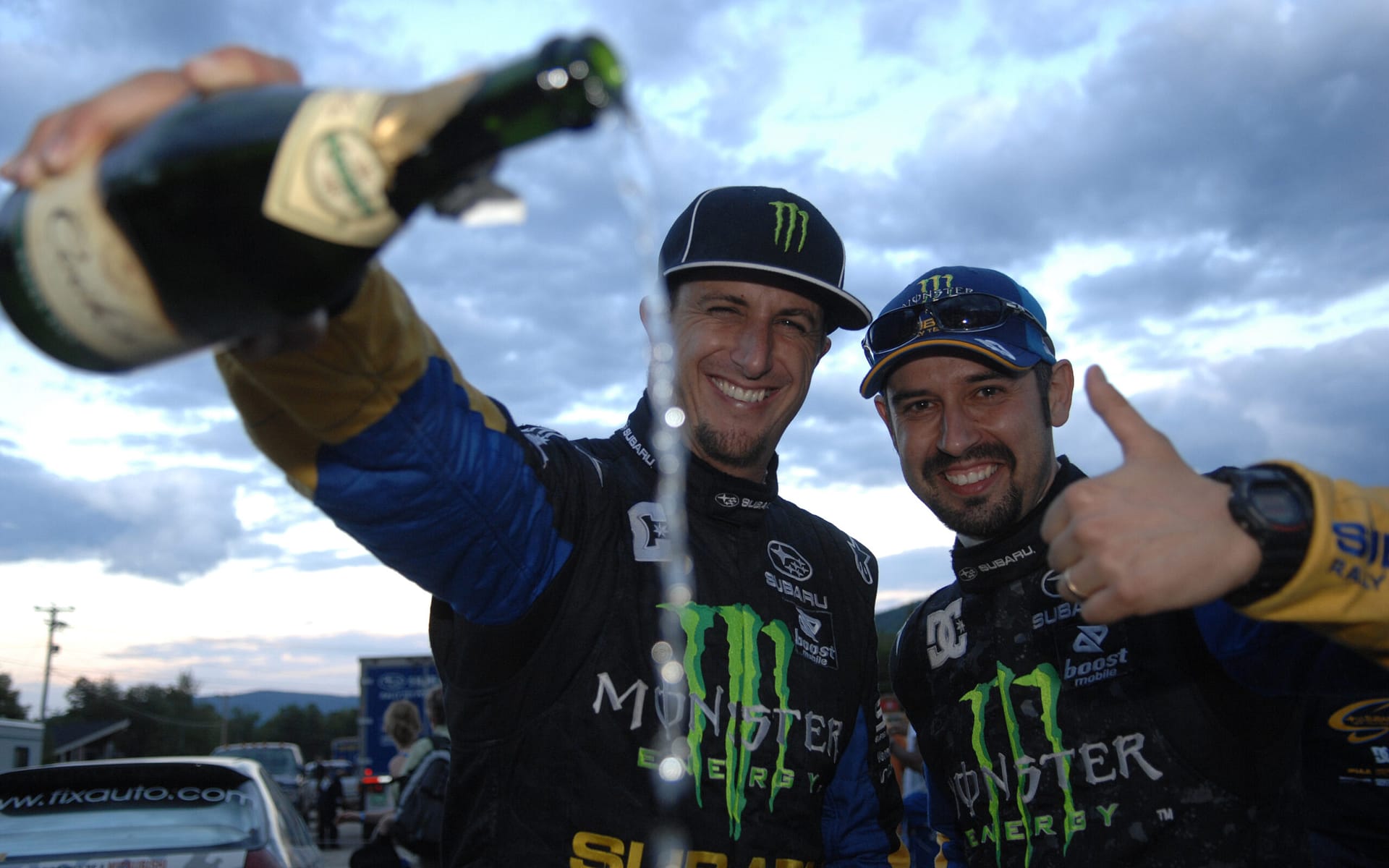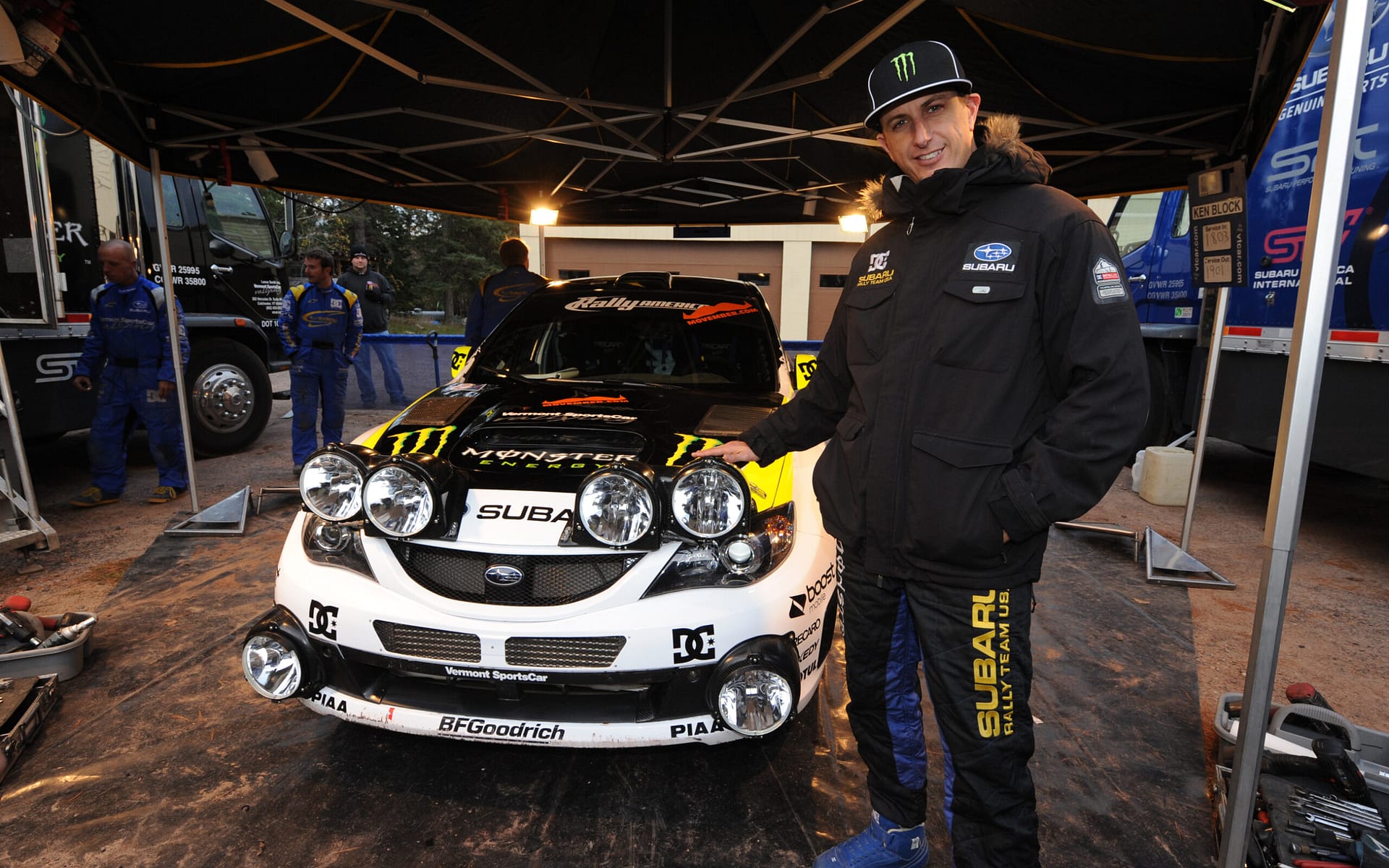 The first time I met Ken was back when he got his start in motorsports and I feel so lucky to have been a part of it. At that time Ken was a sponsor of Travis Pastrana's (through DC Shoes) and he just wanted to go do the fun rally stuff he saw Travis doing! We arranged a Rally School session, then prepared a rally car for him and went rallying. The rest was history.
It was so interesting to see someone enter the sport as a true fan but also a visionary marketer and businessman. In the early 2000s, rally was struggling to gain attention in the United States, and I knew we needed to revamp the marketing side of the sport for it to grow. I had just started work on launching Pastrana's rally career and felt we were onto something there – that Pastrana's superstar status would inject some life into rallying in the states. That's when Ken came along to take it to another level entirely. Ken was a visionary and a mentor with fresh ideas and a unique viewpoint. I was eager to hear his next big idea and help bring it to life.
Ken transformed motorsports marketing with his creative talent, focus, and passion. He developed a new formula that created engaging entertainment for fans and brought our sport to the attention of millions of new people. His impact on car culture and how motorsports can be marketed is undeniable.
Ken quickly proved he was first and foremost a driver, and it was amazing to see his talent behind the wheel. It was a revelation early-on when we realized he had serious driving talent. He was no longer a businessman who wanted to go have fun with cars, he was a legit professional driver with world class talent who could also win races. Consider that Ken didn't even get his start in cars until he was around 40 years old! One can only imagine if he had started younger…but alas he was busy fundamentally influencing action sports and skateboarding/snowboarding culture. It's easy to forget that he had already accomplished so much BEFORE stepping foot in a rally car.
I fondly remember some awkward moments with Ken when he was around fans early in his rally career. In those early years alongside Pastrana nobody knew who Ken was, and Ken could be shy and awkward. We would do autograph sessions with Pastrana and Ken would sit next to him and sigh that nobody was there for him, they were there for Travis. I'd encourage him to sit back down, stick it out and just keep at it. It didn't take long for the tables to turn and for Ken to be equally as famous as Pastrana. Ken's perspective was so unique, as his business background was built upon taking action sports athletes and marketing them, making them heroes. Now he needed to play both roles, and be the marketer and the athlete at the same time. I don't think that was easy at first for him, but he excelled and became the fan friendly ambassador that the sport needed.
But the best part of working with Ken was that on the inside Ken was just a rally geek like the rest of us. He could've just gone off and driven and done whatever he wanted, maybe under the radar, but like most rally fans he wanted to tell the world about rally, to share that passion, to give rally the respect and attention that we believe it deserves. I think Ken enjoyed that part best; showing how gnarly our sport is, trying to spread that passion and make new fans. All the while he was having a blast driving and being a part of the rally community.
Lastly, it was so great to see him become a father, and then see how he involved his family with his passions and with rallying. He was a genuine down to earth guy who loved what he did and loved his family. He surely had so much more to give and achieve, but we must appreciate all that he gifted us and all the memories he created with us. He is a treasure and a legend and his impact on all of us will never be erased or forgotten. Our hearts are with his wife Lucy and his three children and his extended family of team members and colleagues. – Chris Yandell
Rally in peace Ken.
Carl Merrill
1936 – 1998
Carl Merrill was a great friend and fan of rallying. Hailing from Ogunquit, Maine, he had been involved with motorsports since 1979, mostly as a modified and NASCAR North sponsor and team owner. However, Merrill wanted to be a driver more than a sponsor or team owner so he set his sights on rally.
Carl was a two-time North American Rally Champion, 1993 and 1996, and a Canadian Rally Series champion. Vermont SportsCar founder Lance Smith was his co-driver from 1996-1998 and recalls him as someone "who could always put a smile on people's faces" and who was always having fun. He will always be missed by the rally community. For his biography, complete rally stats and a letter from his family to the rally community, read more below: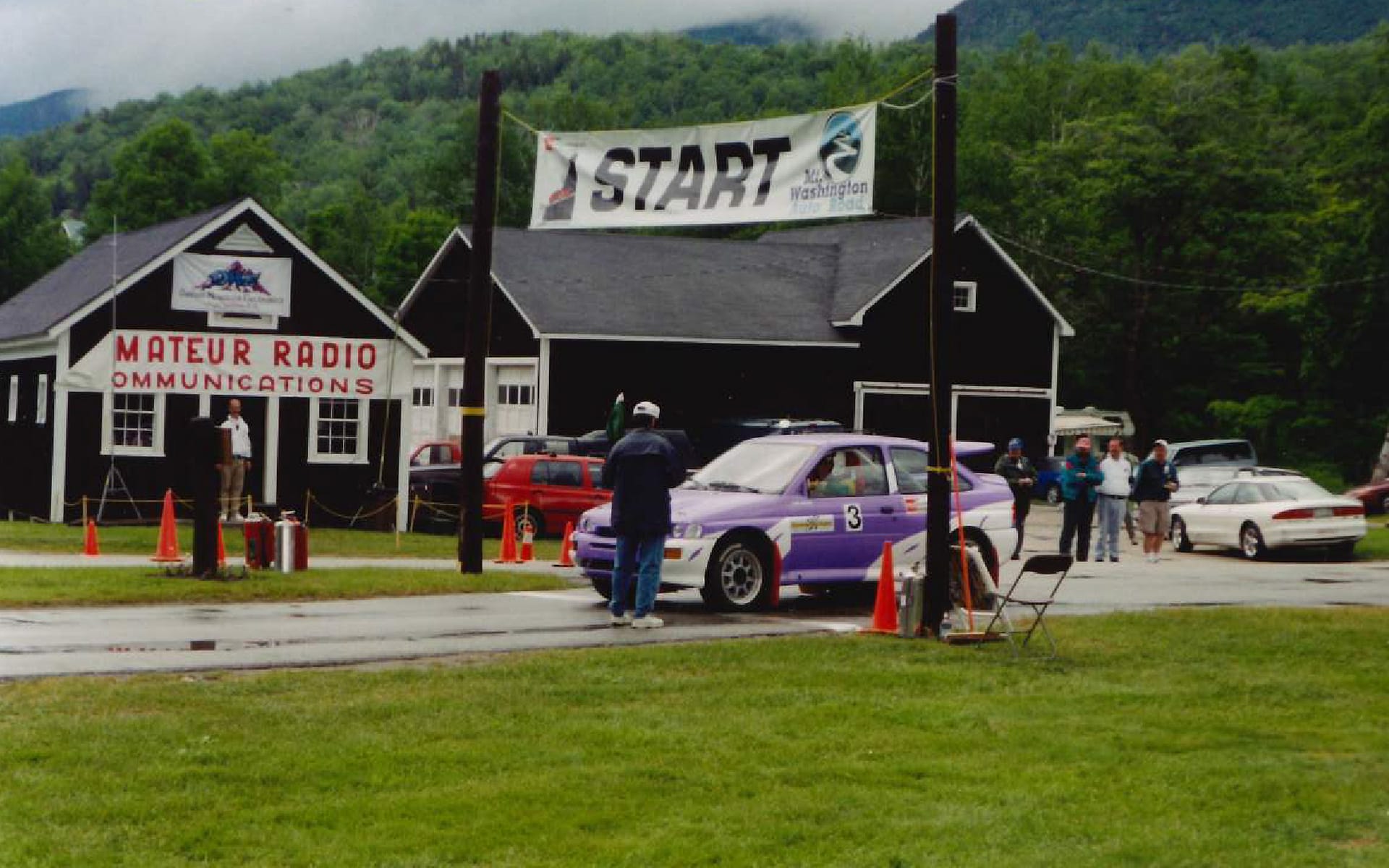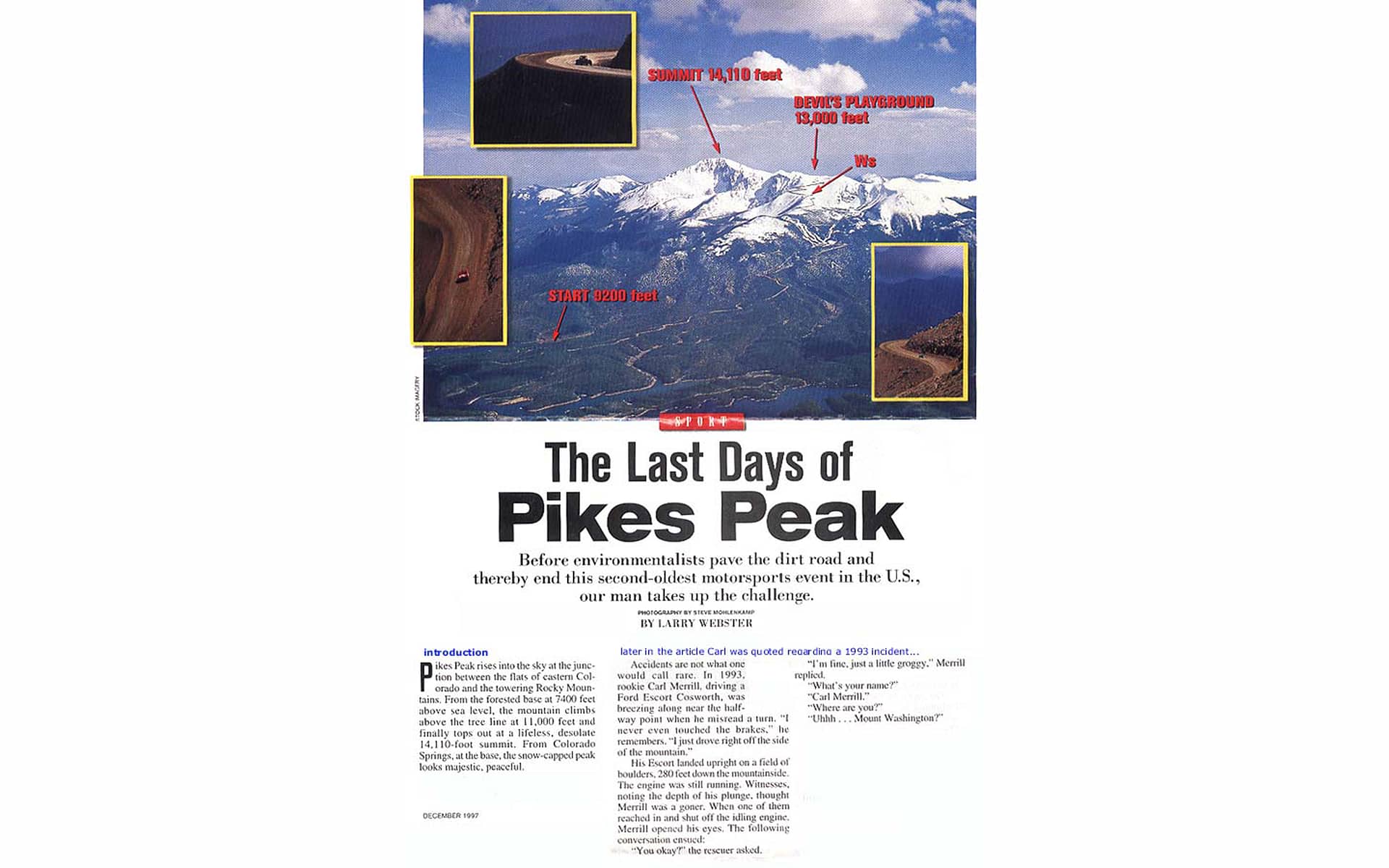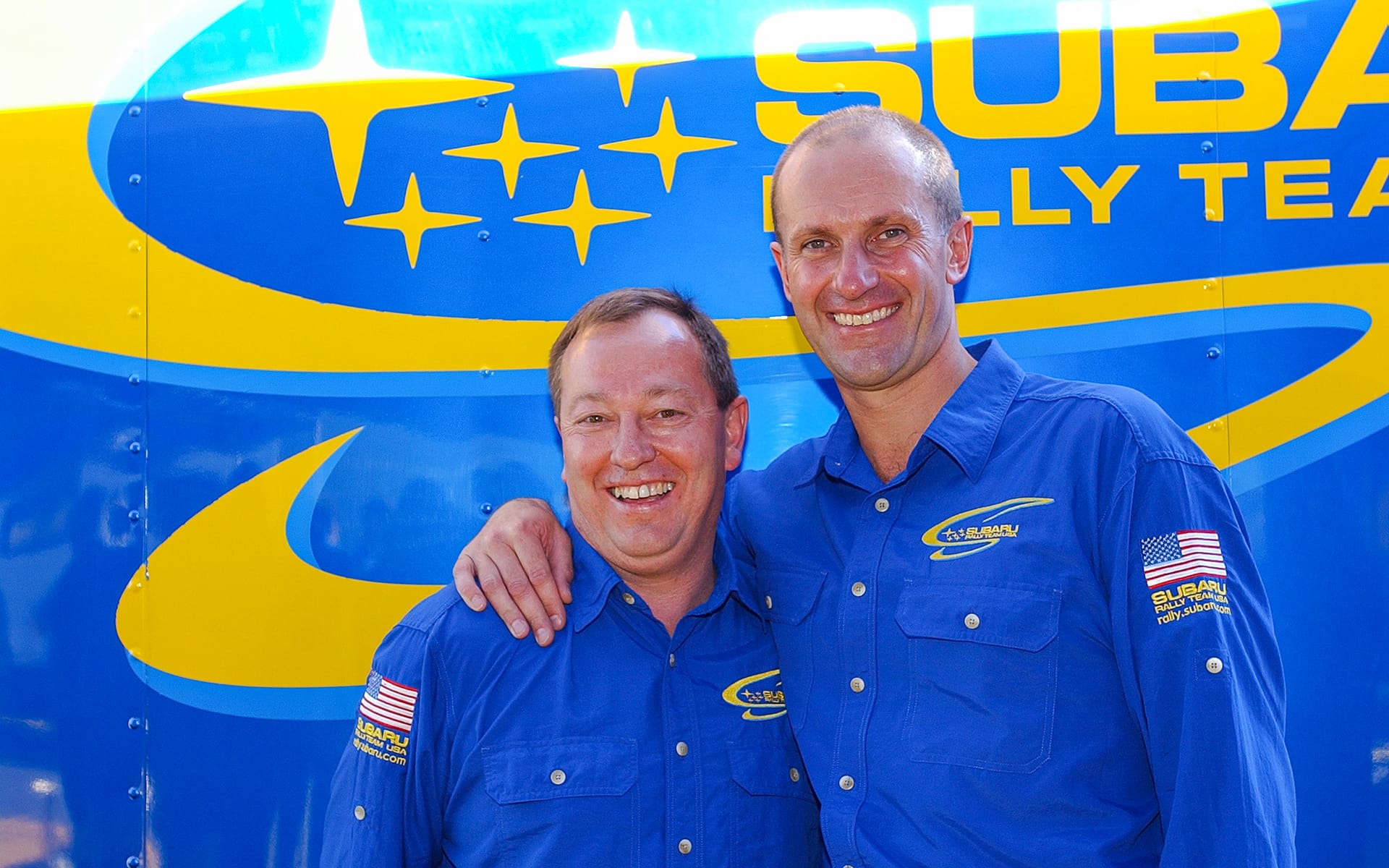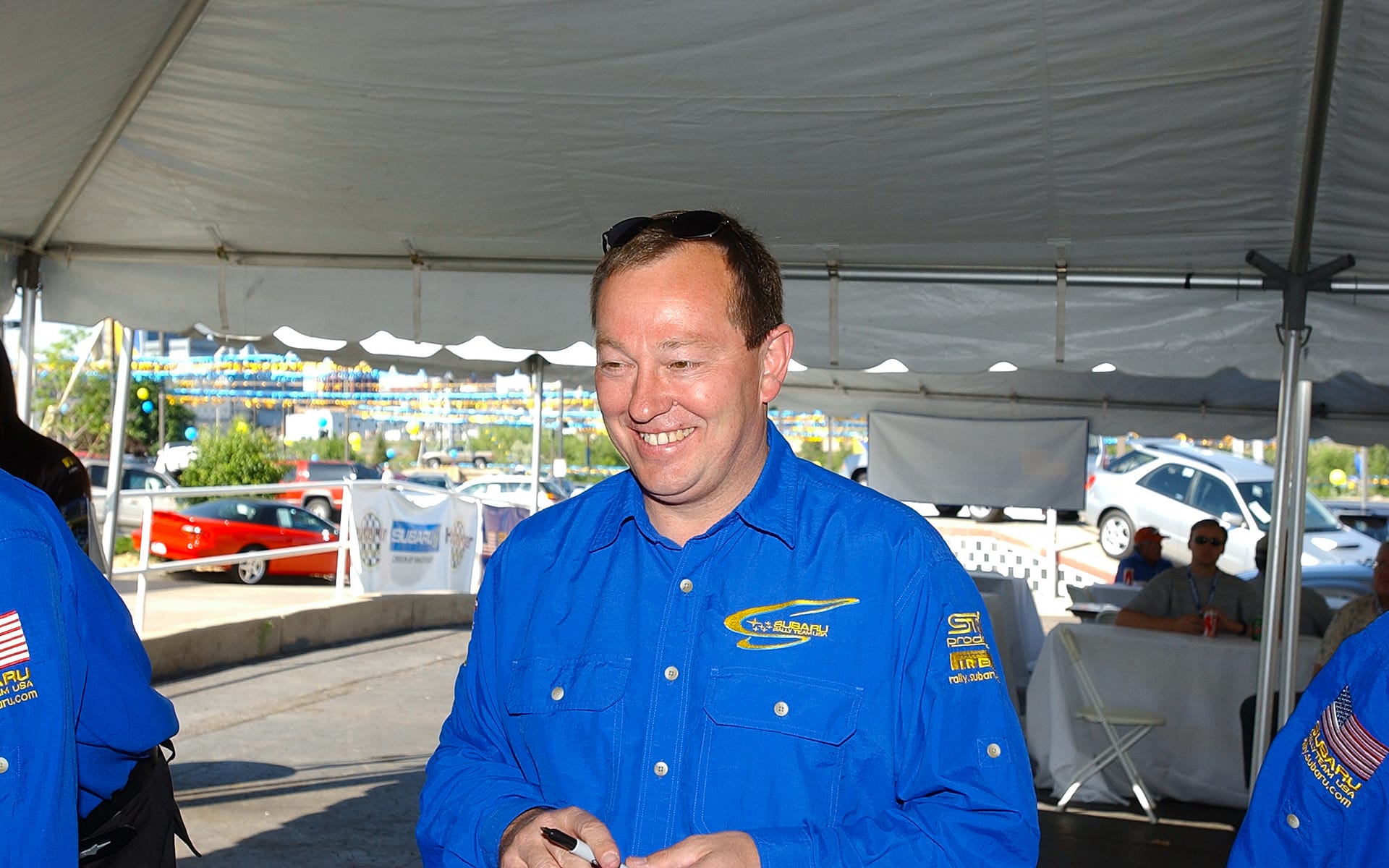 Mark Lovell 1960 – 2003 Roger Freeman 1951 – 2003
Mark Lovell and Roger Freeman were stars of the British rally racing scene who had begun to compete in the early 2000s in the nascent American Pro rally sector. "We had the great pleasure of working with Mark throughout the 2001 season and his support and the lessons he taught us will never be forgotten," says Vermont SportsCar founder Lance Smith, "he was a bright light when he arrived in the U.S. Championship and he helped grow the sport of rallying in America as a whole.
He was always a joy to be around whether he won or lost. Mark and Roger will be missed forever and will always be in our thoughts."
Colin McRae
1968 – 2007
Described as understated and immensely talented, friendly and focused, Scotsman Colin McRae was rally royalty (son of five time British Rally Champion Jimmy McRae)and a force to be reckoned with. Winning the WRC driver's title in 1995, he was championship runner-up in 1996, 1997 and 2001, and third in 1998. He helped Subaru win the Manufacturer's title in 1995, 1996 and 1997. In 2006 he came back to Subaru for the X Games Rally event in Los Angeles, winning a silver medal in a Vermont SportsCar fabricated vehicle.
"We are here for a good time, not a long time."

– Colin
McRae will always be remembered for his flamboyant personality and dramatic driving style that made him one of the World's most popular rally drivers.
Says Lance Smith, Vermont SportsCar founder, "As part of Vermont SportsCar's rally effort at the X Games, McRae not only brought a wealth of experience and talent, he quickly became a friend of the team through his casual and approachable demeanor. To many on our team, having an opportunity to work with Colin McRae represented very much a dream realized. We will never forget our time with him."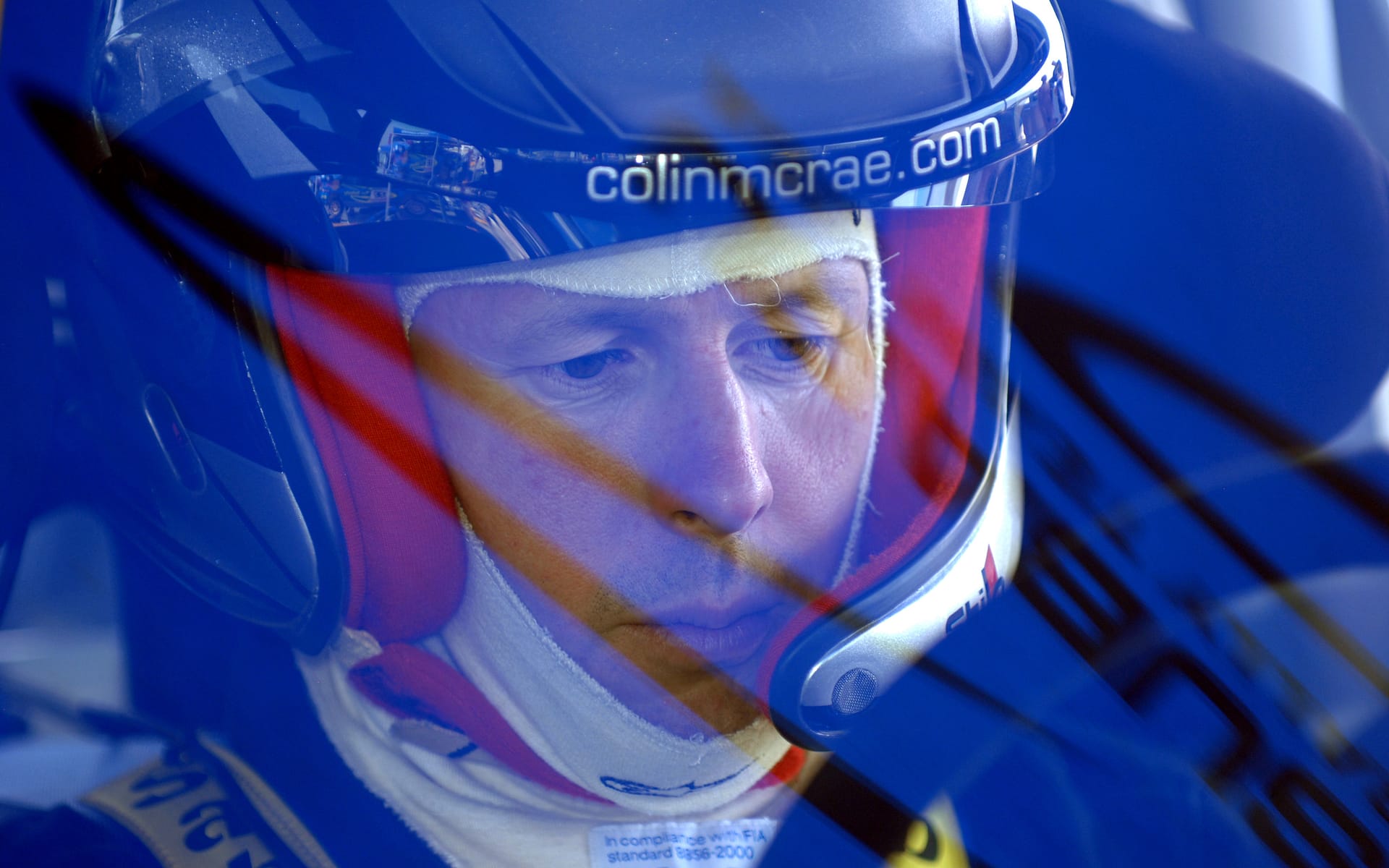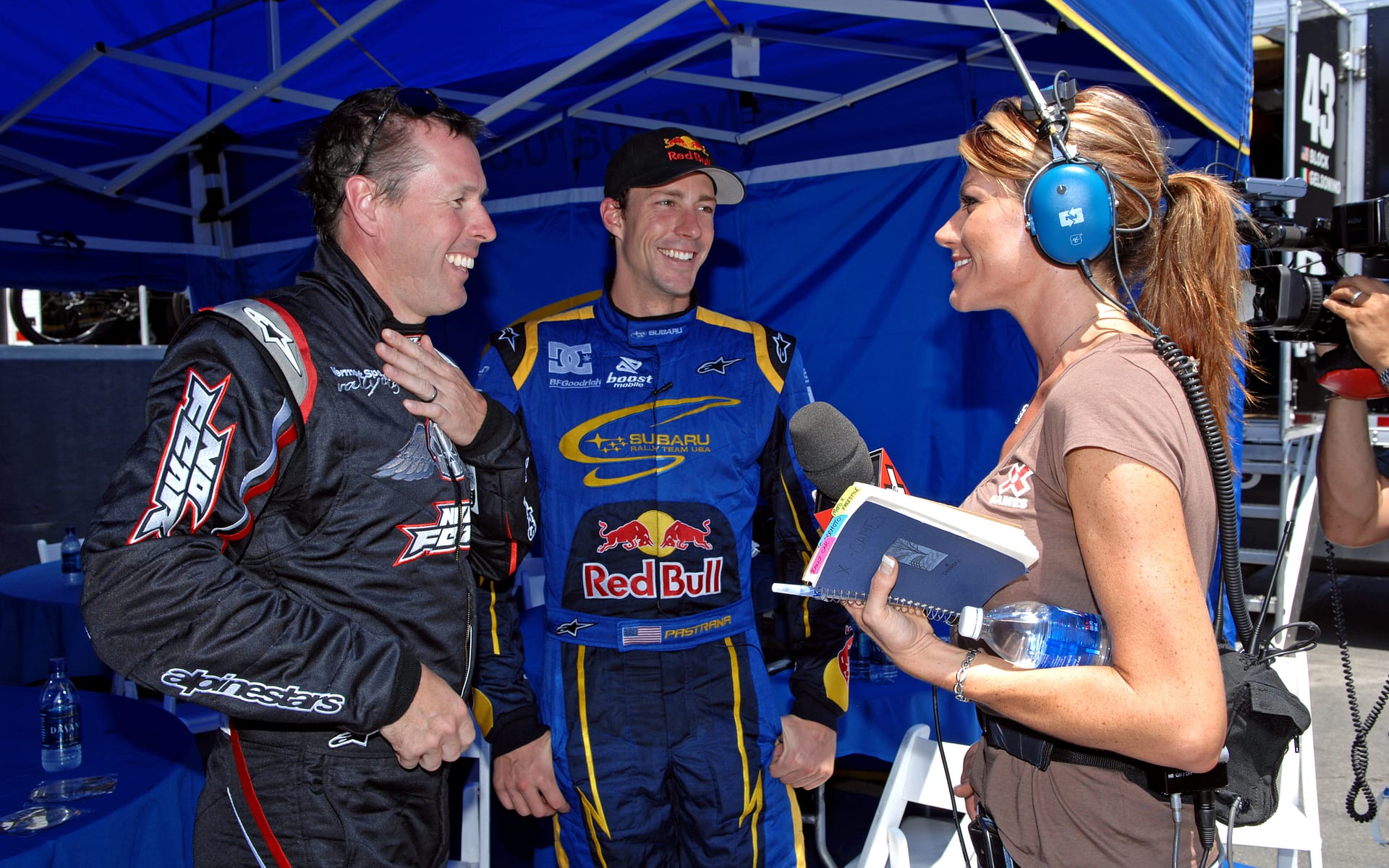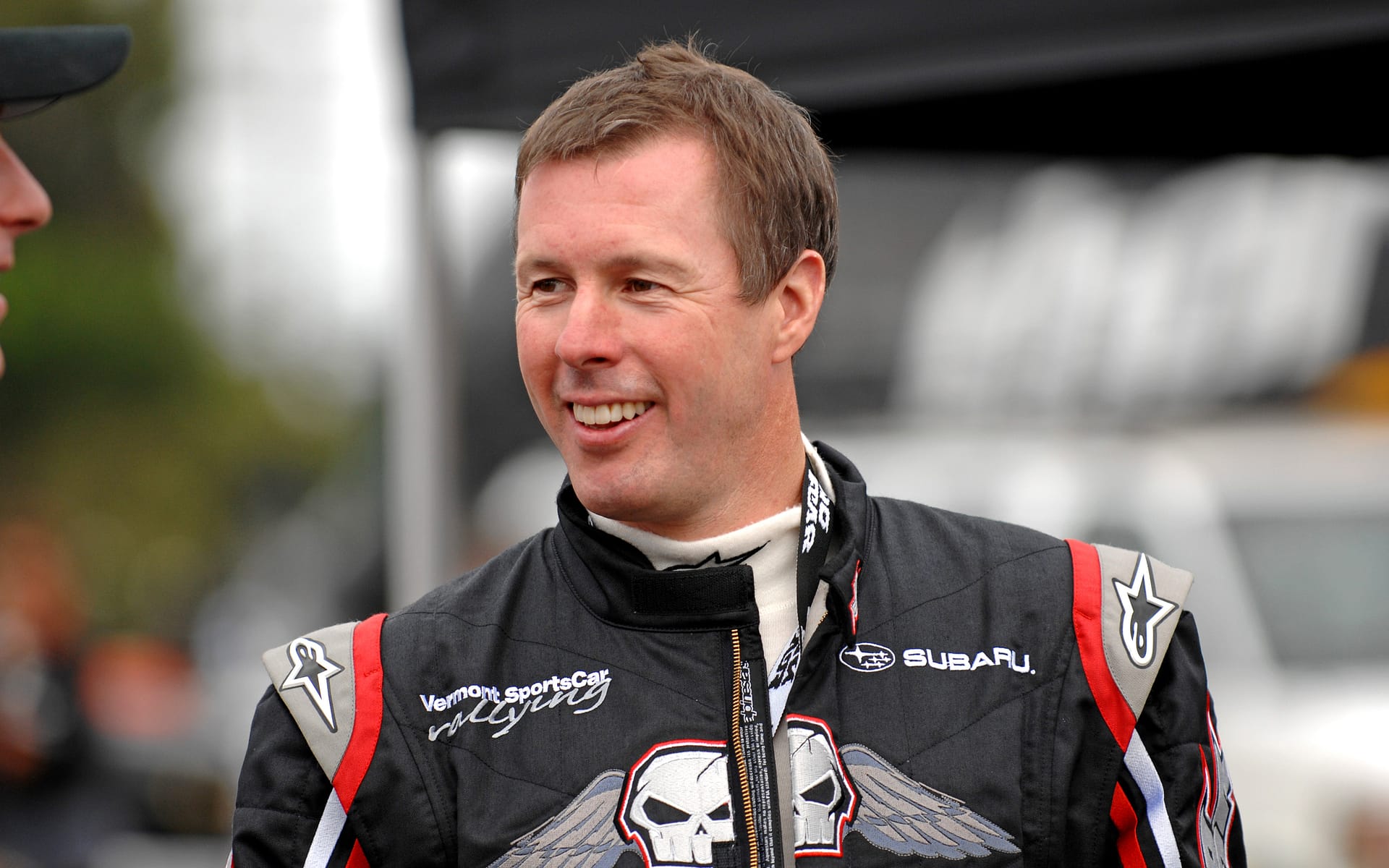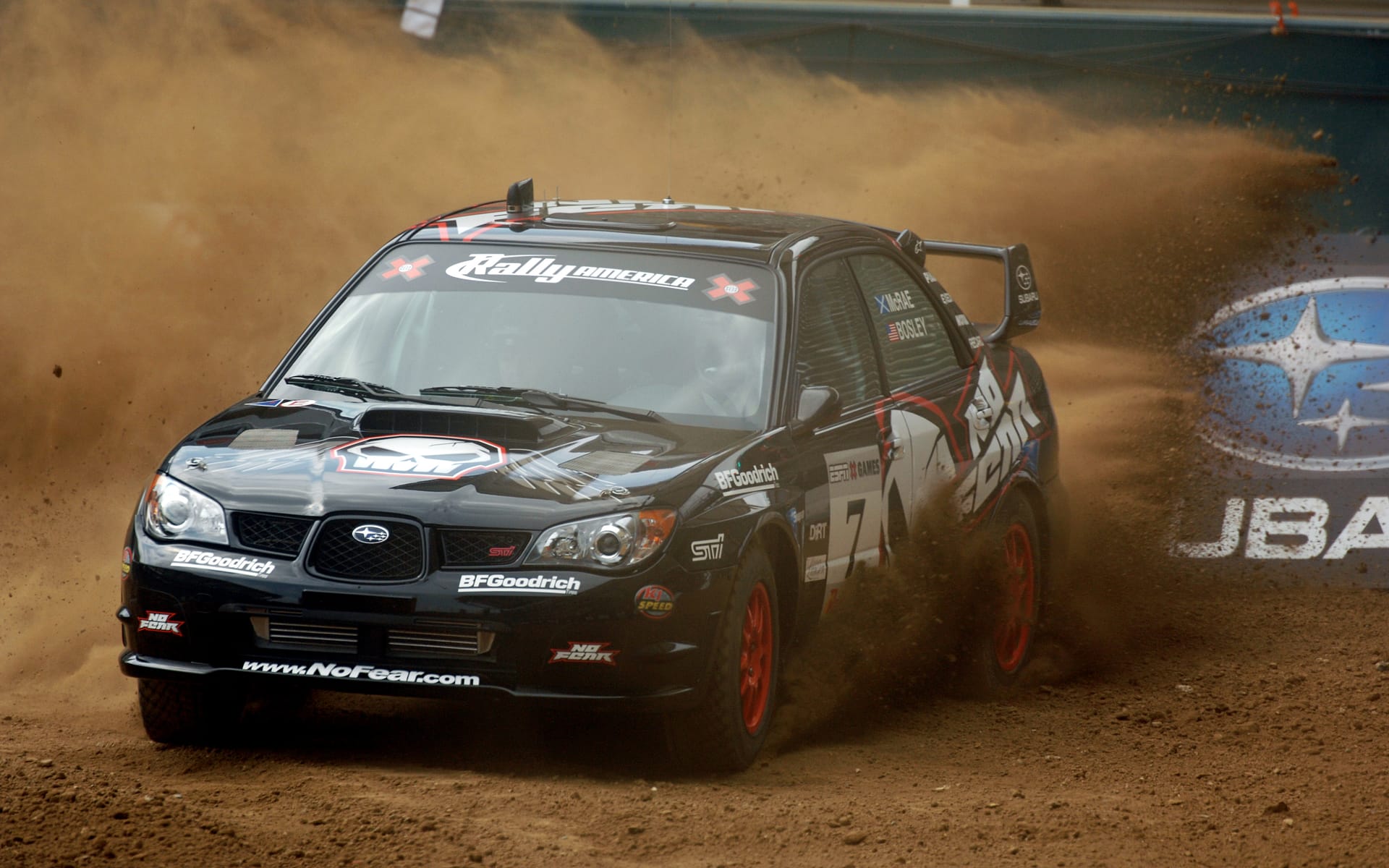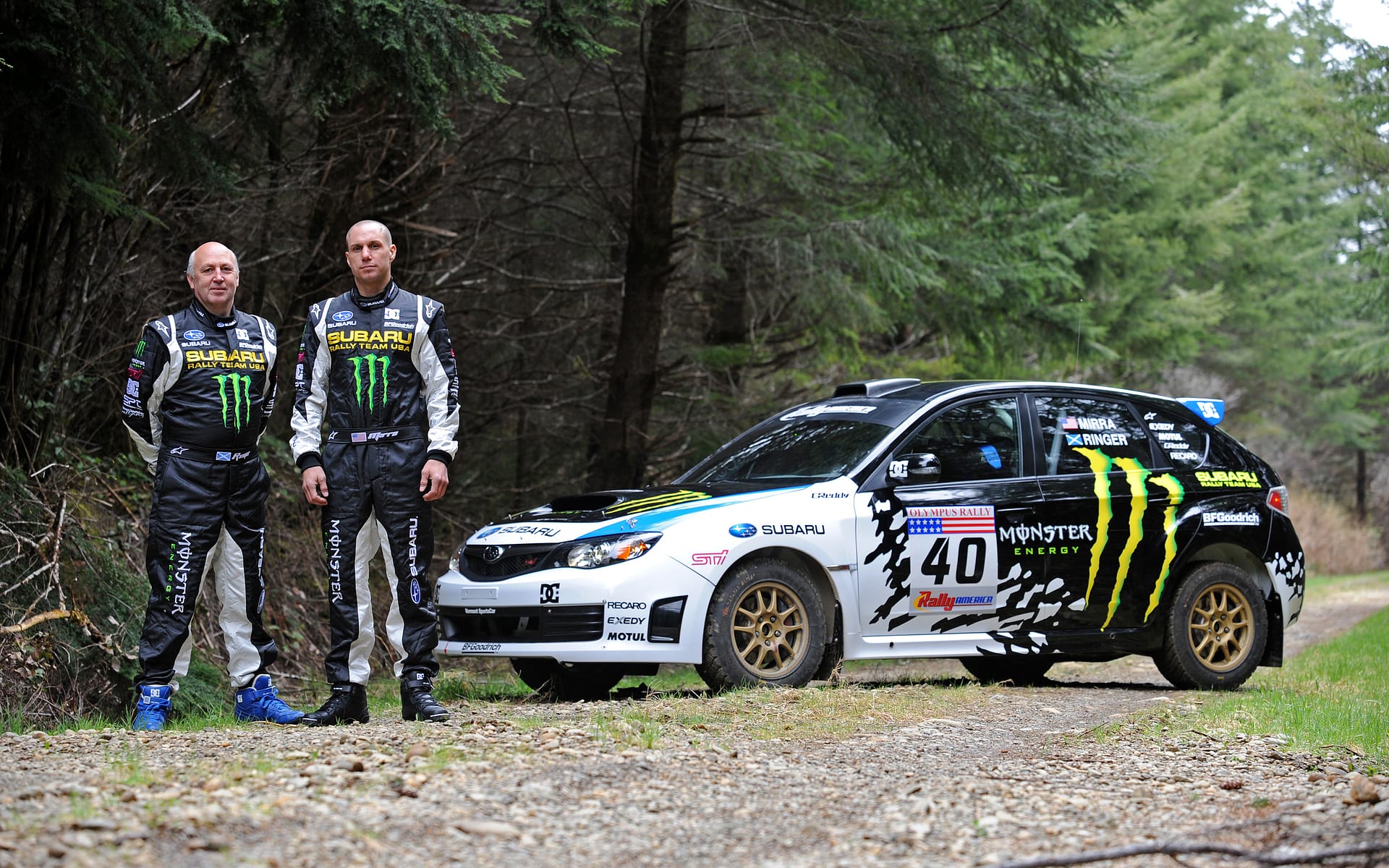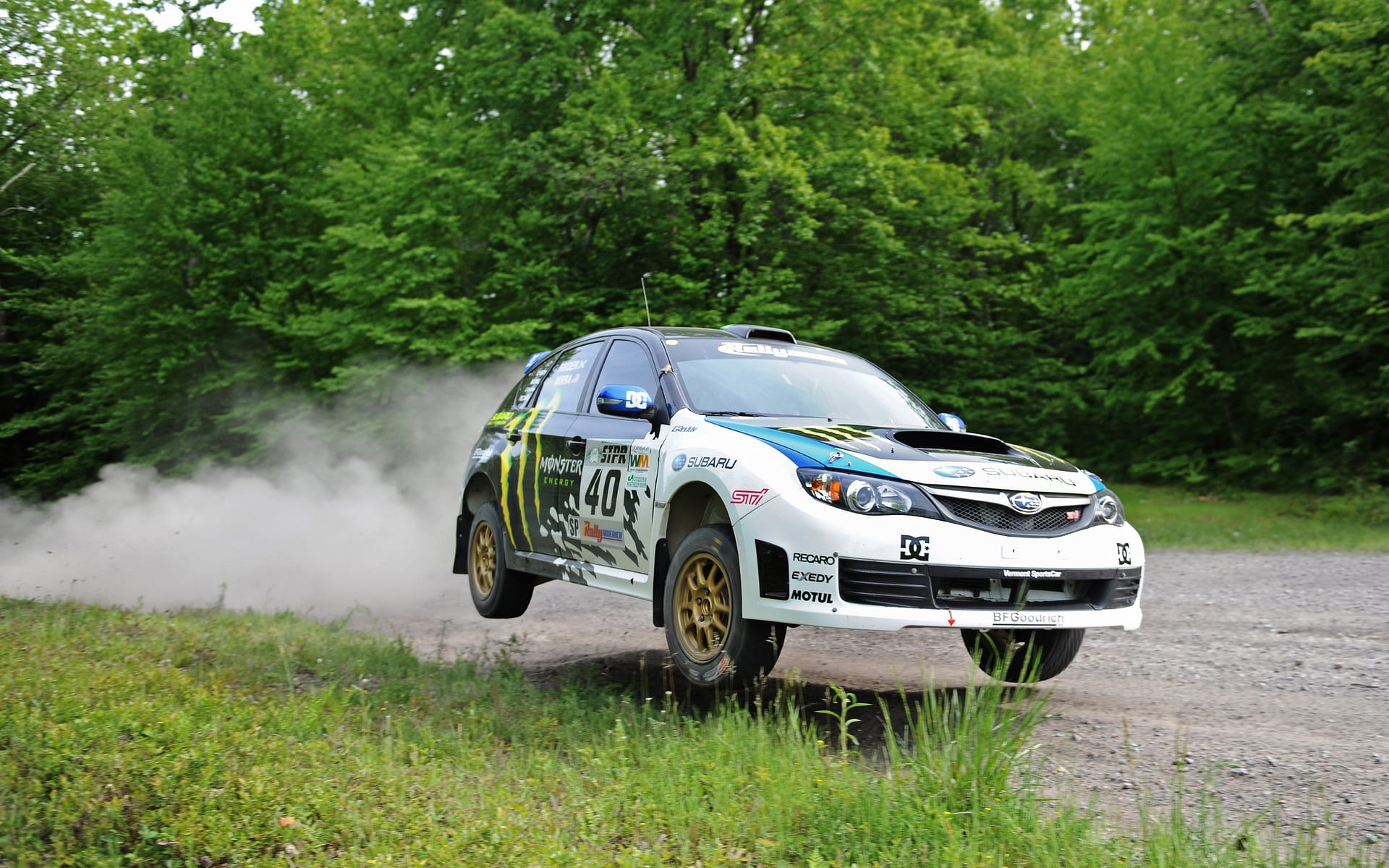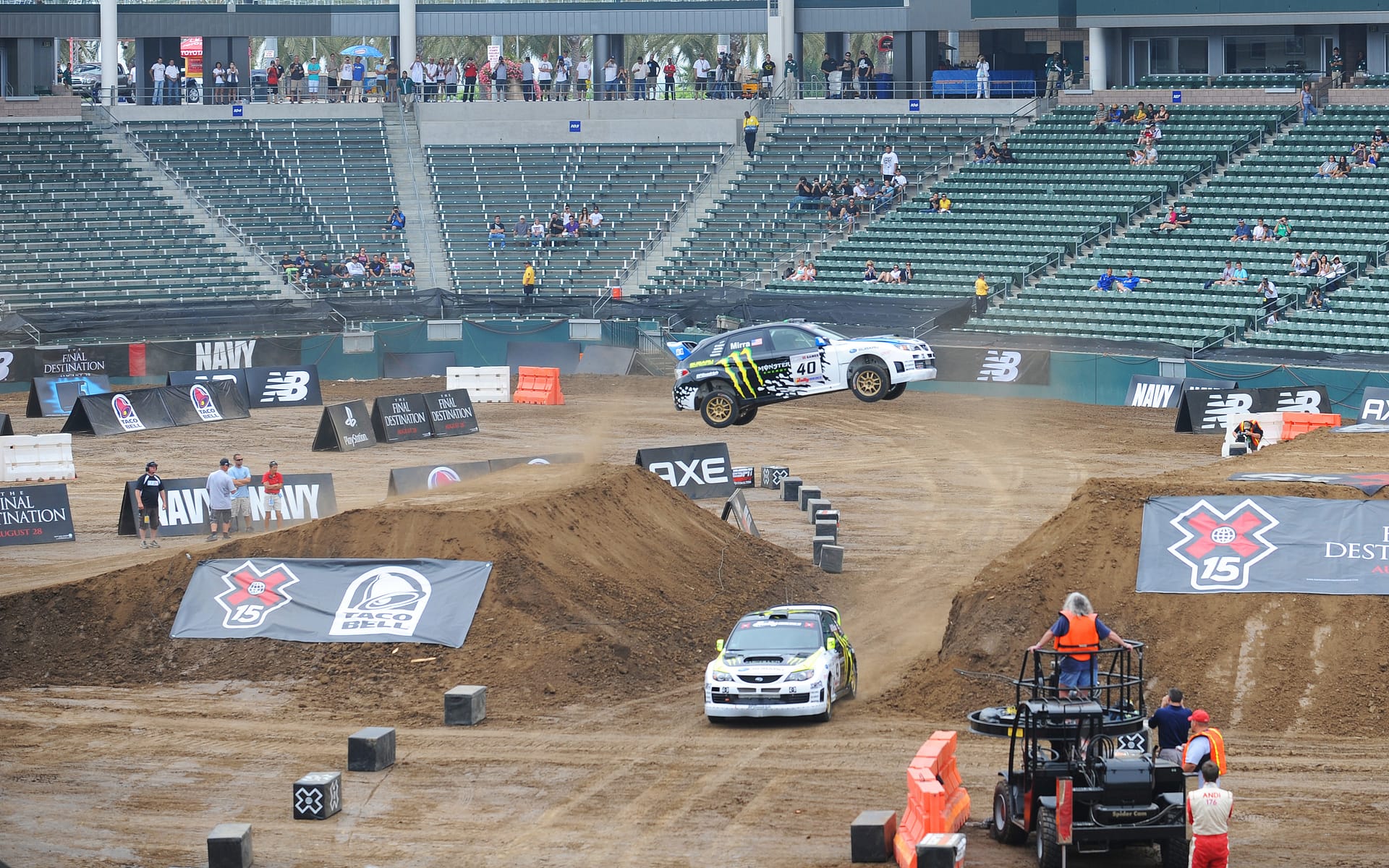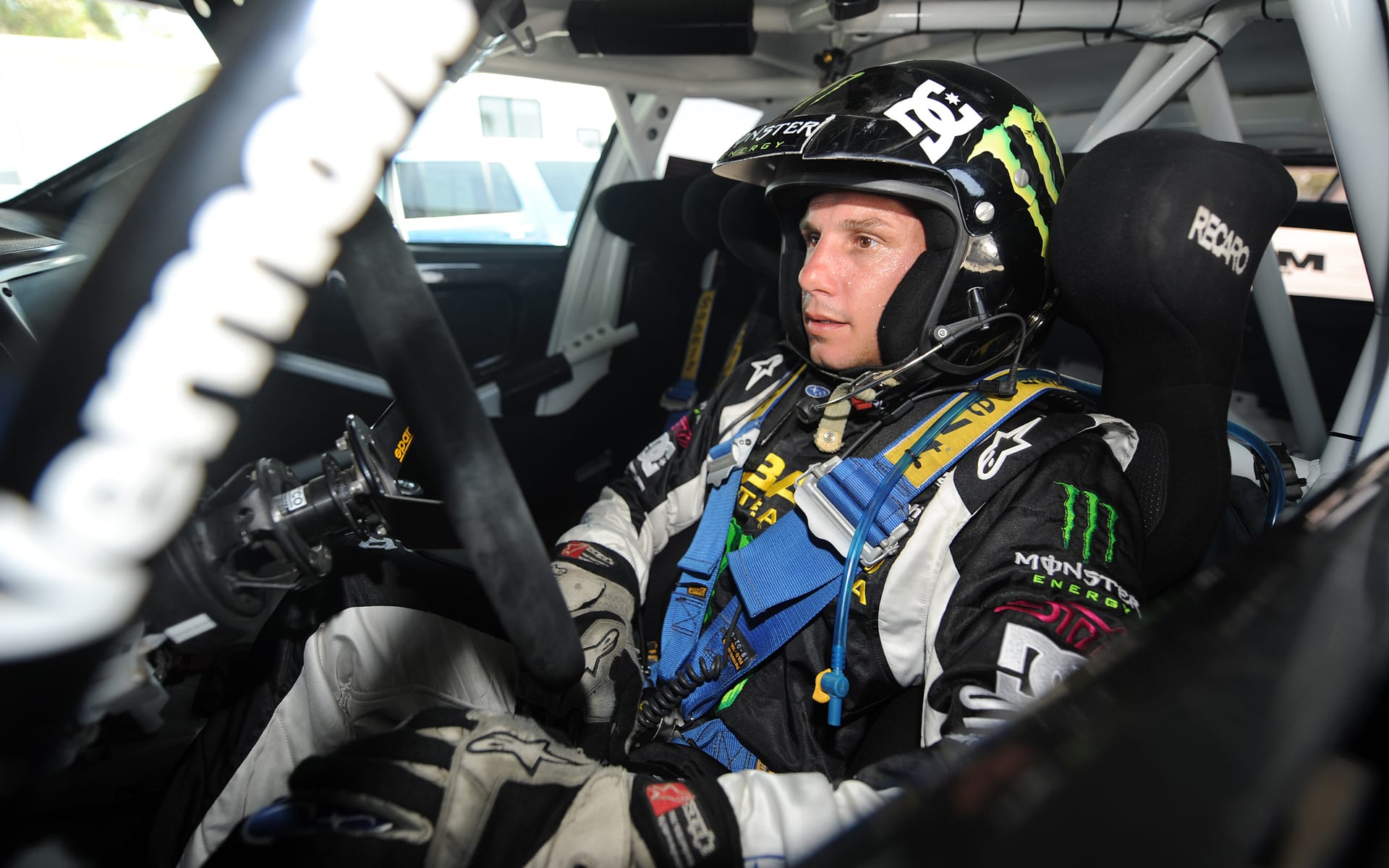 Dave Mirra 1974 – 2016
Dave Mirra was one of action sports' biggest and brightest stars. He was a BMX legend, winning 24 X Games medals during two decades of competition, and is credited with bringing freestyle BMX into the mainstream. Mirra shifted his attention to rally in late 2007 when he joined Vermont SportsCar. He went on to participate with Vermont SportsCar in both rally and rallycross, including being one of the team drivers for the Subaru Puma Rallycross team in the Red Bull Global Rallycross Championship from 2010 – 2013.
Dave's passion and determination were infectious, and were hallmarks of his personality. His accomplishments were extraordinary and yet he always remained humble and approachable, especially with his fans.
Karl Scheible 1961 – 2020
Karl was a former Subaru Rally Team USA driver and an integral part of the team in 2001 and 2002, finishing third overall in the 2001 SCCA ProRally championship and winning the Group N title in a WRX STI. He was also the 2000 North American Rally Cup champion in a Vermont SportsCar-prepared privateer entry, earning overall wins at Rim of the World ProRally and Susquehannock Trail ProRally.
Lance Smith said "All of us at Subaru and Vermont SportsCar were shocked to learn about the sudden loss of one of our former teammates and driver Karl Scheible. Our thoughts and prayers go out to his family and friends."
Karl helped to guide Vermont SportsCar during its formative years and looked at American rallying with an unique business perspective and a high level of integrity and professionalism. Karl led Vermont SportsCar to its first Championship in 2000 and went on to help establish Subaru as a winning brand in North American rally.
Karl will be missed but his impact and guidance to Vermont SportsCar, Subaru and the Rally Community will live on.