Current Cars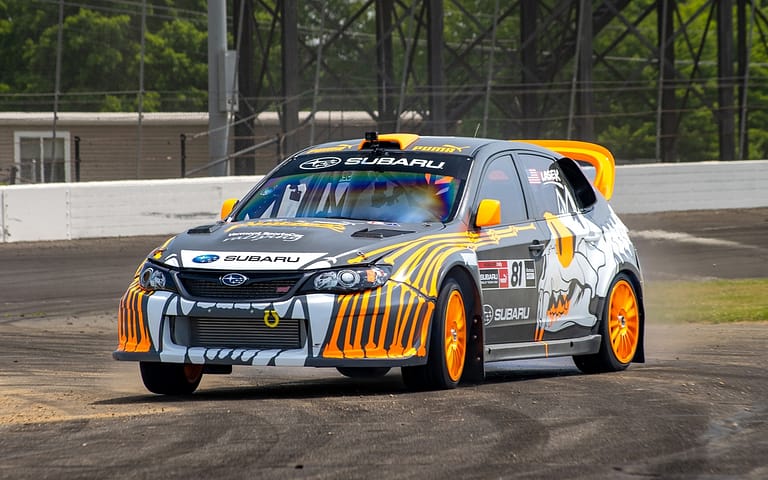 Driven by skateboarding legend Bucky Lasek in the 2013 and 2014 GRC seasons, this STI – affectionately named "Betty" – earned 3 podiums and two heat wins, including a silver medal at the 2014 ESPN X Games in Austin, Texas. Wrapped in the iconic Subaru PUMA Rallycross Team livery, the legendary "PUMA Zombie-Cat" graphics were a crowd pleaser and combined…
For Sale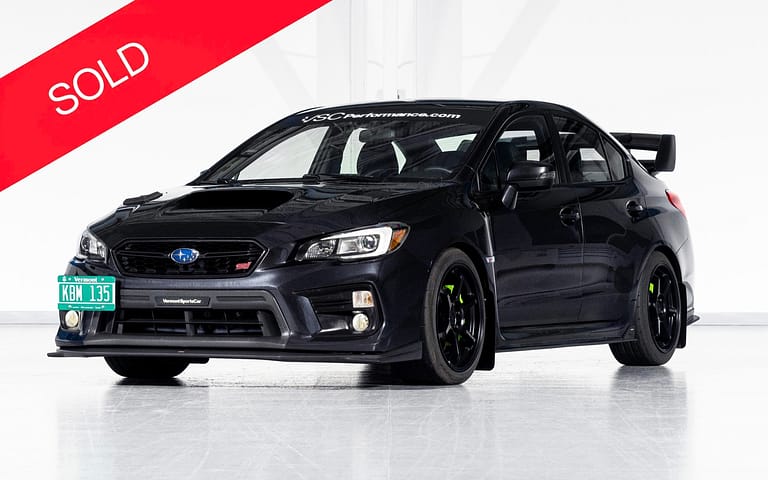 The VSC Performance STI Test Car (a.k.a. The "Test Mule") was born from the need to properly validate new products and concepts for the VSC Performance product line.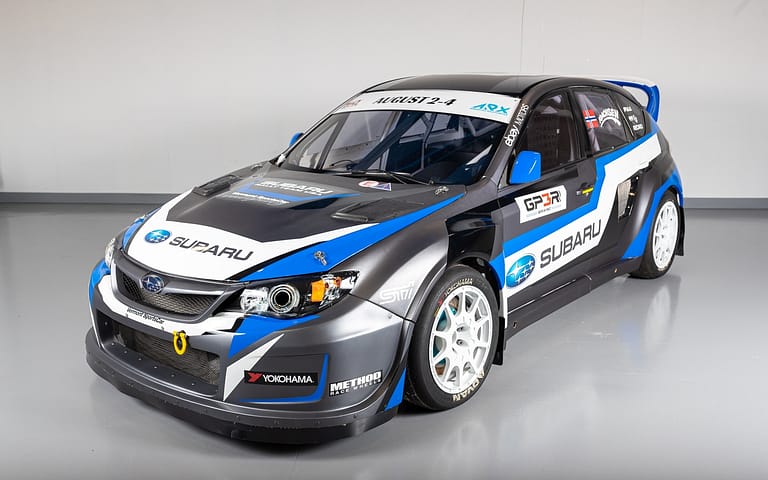 Our VT13x Rallycross Supercar was originally built in late 2013 to comply with FIA 279 regulations. Competing in the 2014 American Global Rallycross series, it took the overall victory at the Dirtfish based event, X Games and the FIA WRX event in Canada.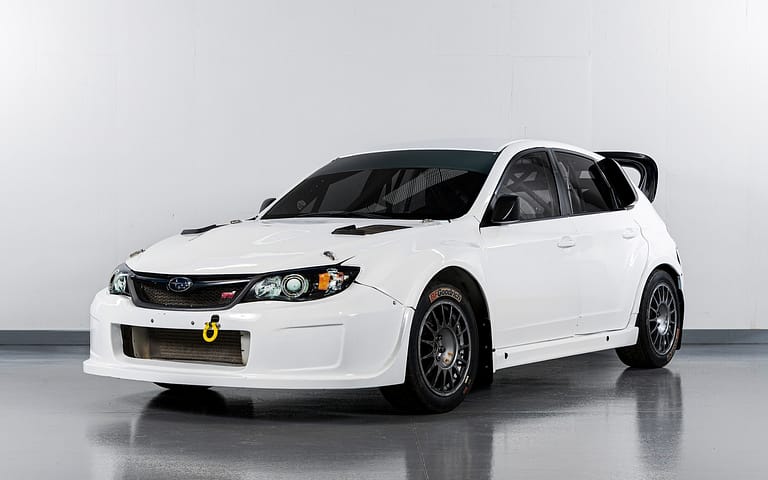 Built by Vermont SportsCar in 2011 for the ever increasingly popular American Global Rallycross series, this VT11X car was campaigned originally from new by Sverre Isachen and it made its final competitive factory appearance in the hands of Travis Pastrana at the Port of LA GRC round in 2015. Since a full bare shell rebuild in 2014, this car has…
Built new for the 2014 rally season for Travis Pastrana and last used as a fully factory supported car by Travis in 2015, this is the very last Vermont SportsCar built hatchback style Open Class car that conforms to all current American Rally Association technical regulations. The car has undergone a component fresh rebuild through 2020, with a last bare…
Past Projects
Vermont SportsCar teamed up with Omaze and Hoonigan to build this one-of-kind Subaru STI as a tribute to Travis Pastrana's wild Gymkhana 2020 Subaru STI. OMAZE and Hoonigan offered this Vermont SportsCar prepared STI to one lucky winner, with the proceeds going to two great charities: Feeding America and Team Rubicon.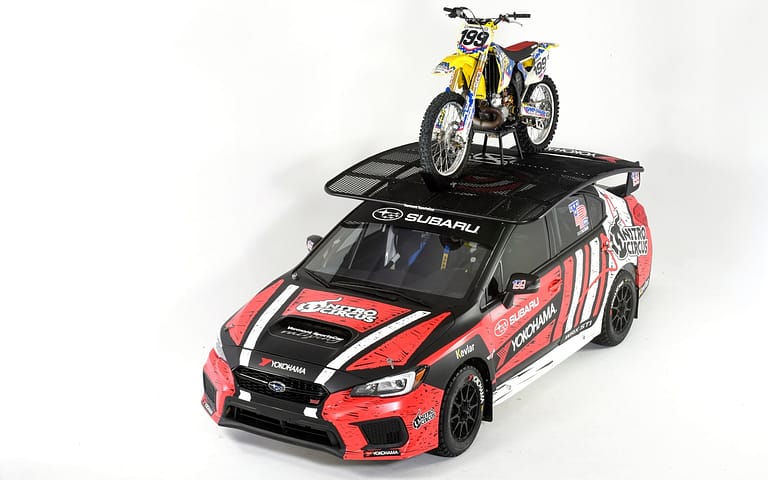 Fabricated for Travis Pastrana's 2018 "Nitro Circus Action Figures 2" movie – a follow-up to his original love letter to old-school action sports movies, this car features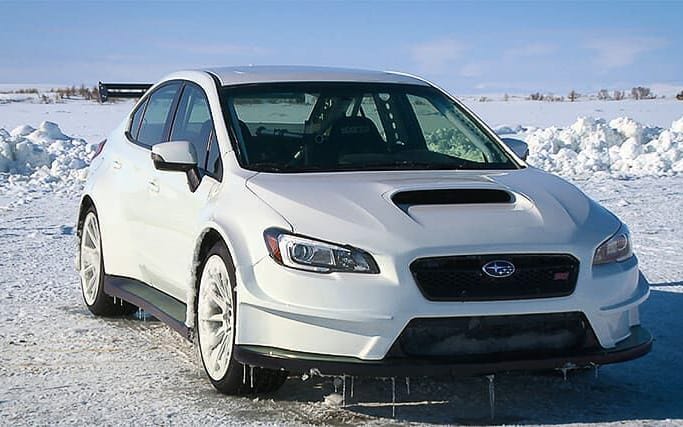 In 2015 Vermont SportsCar provided widebody kits to be used in the 8th installment of The Fast and The Furious movie series. The widebody kit was featured on the white Subaru STI of the film's 'Mr. Little Nobody' character, played by actor Scott Eastwood.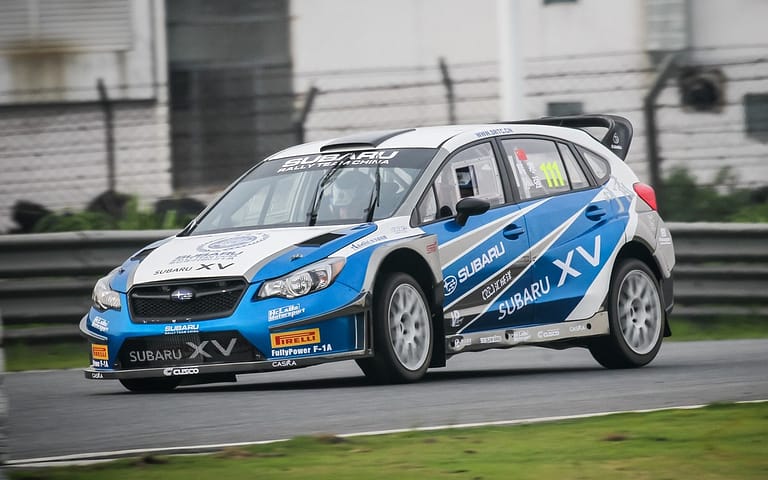 Vermont SportsCar designed a bespoke Subaru XV rally car (known as Crosstrek in the USA) specifically to meet the Chinese Rally Championship regulations. Subaru Rally Team China first utilized the car in 2016 where it took team driver HanHan to multiple victories, winning the 2016 Drivers Championship.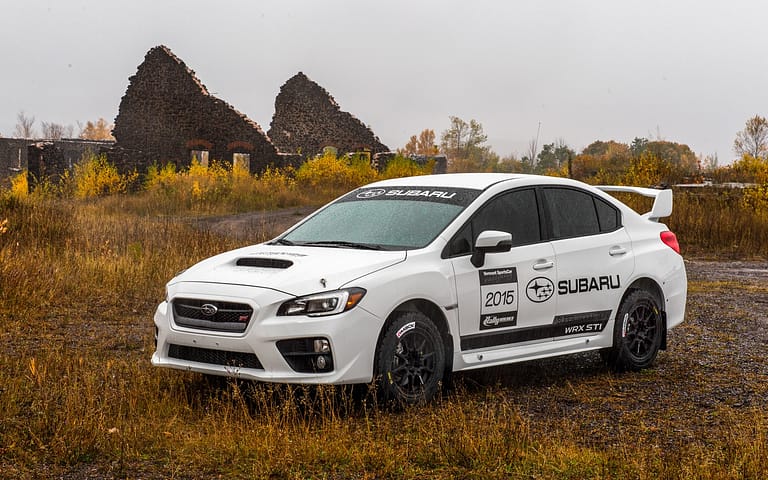 The Super Production Class (SP) was created by Rally America to offer a more affordable, yet still extremely competitive class below the top tier Open class.
Vermont SportsCar was approached by a private client to take this existing, championship winning Open Class rally car and transform it into a bespoke build for private use. This VT14r brought David Higgins and Craig Drew their fourth consecutive Rally America National Championship title in 2014.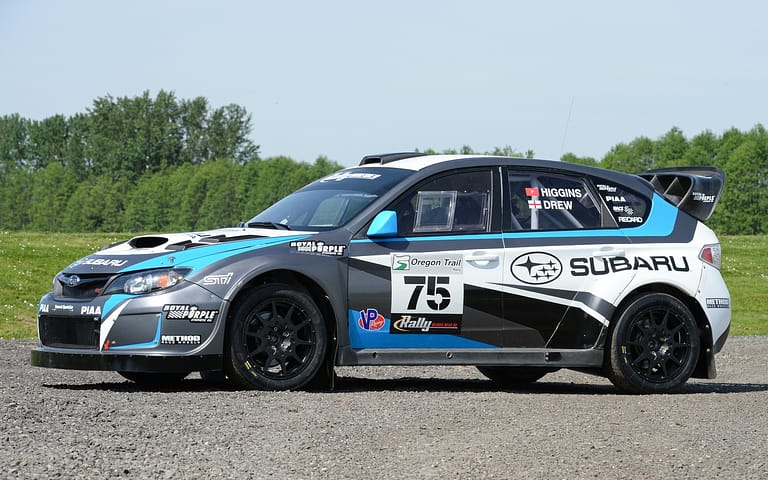 Built new for the 2014 rally season for drivers Travis Pastrana and David Higgins, this is the final iteration of the Vermont SportsCar built GR chassis Subaru WRX STI.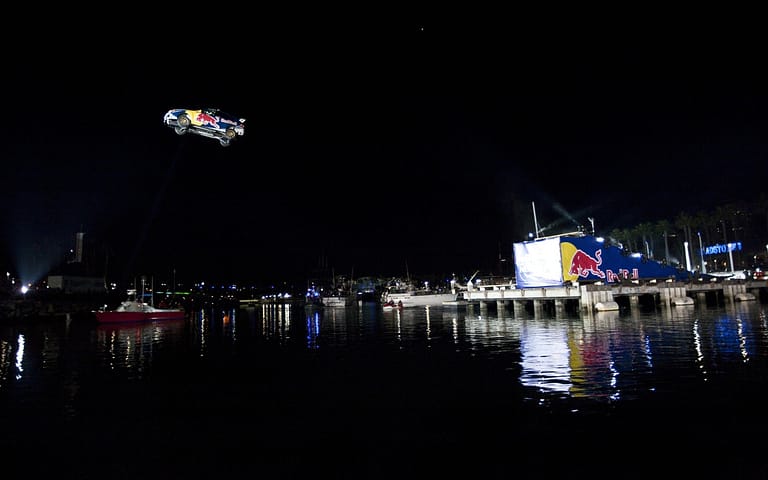 Vermont SportsCar prepared two identical 2009 Subaru Impreza WRX STI rally cars for the Red Bull. New Year. No Limits event in late 2009. As a technical partner on the stunt, which saw Travis Pastrana jump 269 ft over water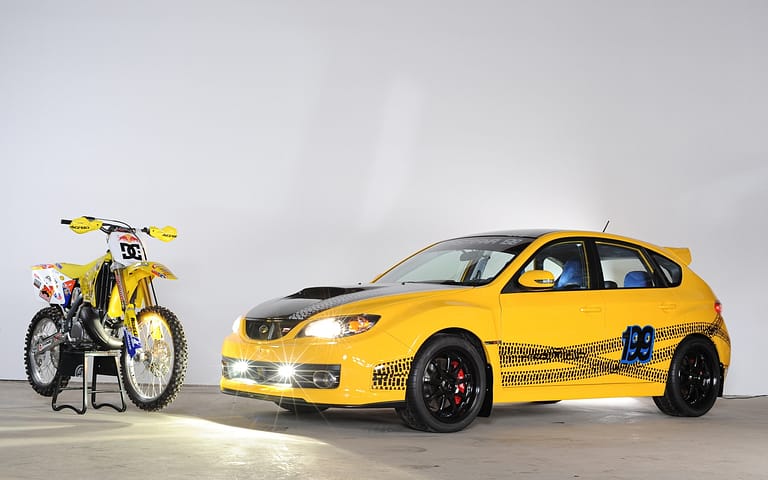 Subaru worked with Travis Pastrana to create a brilliant yellow "199" liveried WRX STI to commemorate his third consecutive Rally America National Championship in 2008. As the technical partner of Subaru of America, the team at Vermont SportsCar was tapped to perform the build.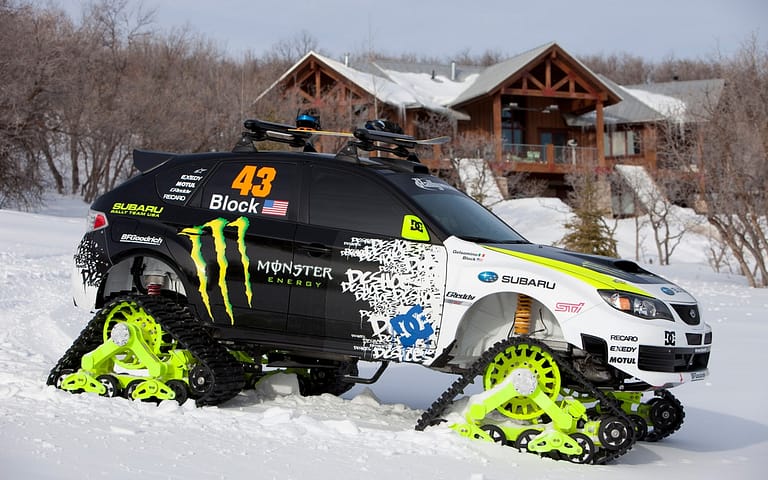 DC Shoes Co-Founder Ken Block commissioned Vermont SportsCar to make the world's fastest cat track operation automobile for back-country snowboarding access. The creation was dubbed the TRAX STI.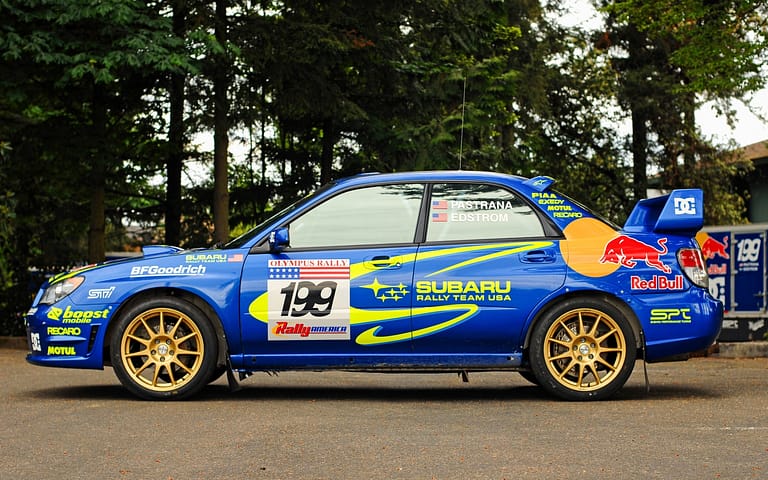 The Vermont SportsCar prepared Open Class 2007 Subaru Impreza WRX STI was used by Subaru Rally Team USA drivers Travis Pastrana and Ken Block through late 2006 and all of 2007. The 2006 X Games was the first X Games to feature rally car racing,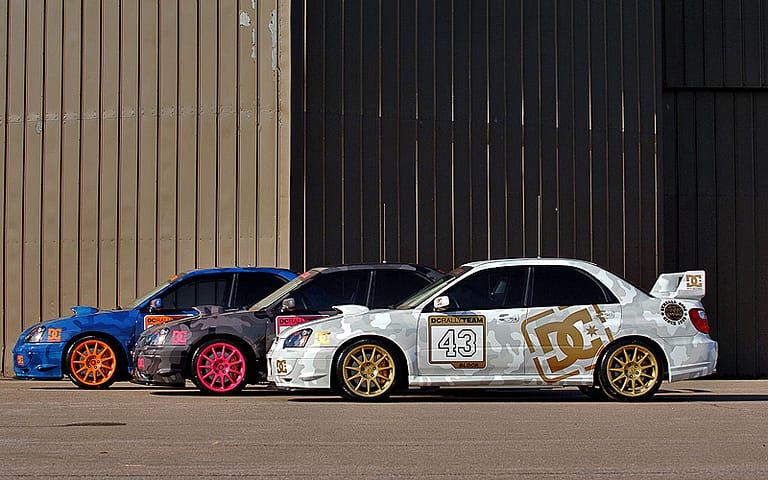 These three identically prepared 2005 Subaru Impreza WRX STis were purpose built for the '05 Gumball 3000 rally in Europe. Although described as a rally, it is not a competition but rather a week-long extravagant road trip across 3,000 miles. The start and finishing points are changed every year and on average, 120 drivers participate.