A Longstanding Partnership Founded On Podium Results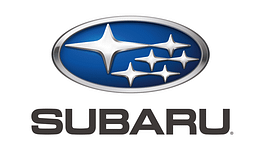 Since 2005 Vermont SportsCar has been the technical partner to Subaru of America and has spearheaded the Subaru brand's highly successful motorsports programs in the USA, now under the guise of Subaru Motorsports USA (formerly Subaru Rally Team USA). Competing in the American Rally Association and the Nitro Rallycross Series, they have won 13 of the past 15 rally championships: from 2006 -2009 and another eight straight championships from 2011 – 2019.
With over 70 outright victories (and counting), ten X Games medals and the coveted Mt. Washington Hillclimb record, Subaru Motorsports USA is the most dominant rallysport team in North America. Vermont SportsCar manages many facets of the Subaru motorsports program including the race vehicle design and build, race team management, as well as sponsorship and media relations.
In addition to the traditional race programs Vermont SportsCar designs and builds vehicles for special Subaru projects such as the Red Bull New Year's Jump and Gymkhana 2020. To read the specs and watch the Gymkhana 2020 Build Biology, go HERE
Vermont SportsCar negotiates and manages sponsor relationships with the Subaru Motorsports USA Team, partnering with some of the most iconic brands in the industry and beyond.
Subaru Motorsports Display Program
The Motorsports Display Program brings a genuine competition car, sponsor displays and the excitement of rally to venues across the country. The presence features an authentic team Subaru WRX STI competition car and eye-catching custom trailer showcasing race car parts, rally videos and other Subaru Motorsports USA and sponsor displays – and some stops even host drivers for meet and greets and autograph sessions.
The Subaru Motorsports Display Program can be found at Subaru retailers, car shows, race events, Subaru sponsored events, and enthusiast festivals. With over 80 event activations and 200+ event days each year, the program generates buzz, introducing the sport of rally to new audiences while attracting existing rally enthusiasts.
Custom sponsor programs are available, ranging from stand-alone, one-off events (such as at a brand's corporate headquarters) to involvement with the entire series of events. If you would like to know more about the program, please contact showcar@vtcar.com.
If you would like to know more about the program, please contact showcar@vtcar.com
Subaru Rally Support Program
The Subaru Rally Support Program provides a variety of cash incentives for Subaru rally drivers: for podium finishes, a "New Car Build" award, and discounted entry fees for Subaru drivers.
The program offers $7,000 per ARA national championship rally for the top three finishing Subaru drivers, with the top finishing Subaru earning $3,500 an event.
To encourage teams to race the latest generation Subaru WRX STI model there continues to be a "New Car Build" award consisting of a one-time $5,000 payment to teams who build and enter a 2015 or newer Subaru WRX STI in the ARA National Championship.
Also returning in 2020 is the most popular portion of Subaru of America's rally support program; the entry-fee discount for Subaru drivers. The "Subaru Early Entry Fee" will be $500 below the event's posted Early Entry Fee for a National entry, and $300 below the posted Early Entry Fee for a Regional entry. This entry fee credit is available to ANY class of Subaru entered.