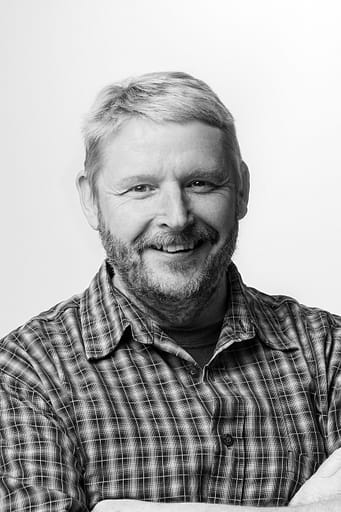 The following is an excerpt from an article written by David Traver Adolphus for Hemmings Sports and Exotics Magazine. Click here for the original article on Hemming's website.
DOGS OF WAR | Building America's best rally cars is just the beginning for Vermont SportsCar
Car nuts tend to like what life threw at them when they were kids. If you grew up near Talladega, Englishtown or a local dirt track, you have a good shot at liking American V-8 iron as an adult. If you grew up near Laguna Seca, Sebring or Brands Hatch, your tastes are going to lean toward sports cars.
But Lance Smith grew up in rural Vermont. Maybe the F1 track at Montreal is in driving distance, but that's not exactly a regular weekend activity. And while there are sports cars in every nook and cranny in New England, Lance is of a younger generation, and wasn't going to scrape and skimp to bang through the snow and gravel in an MG.
No, while he was still a teenager, he hooked up with the race crew belonging to Tivvy Shenton. Tivvy, a big name in European racing, was preparing and restoring vintage race cars–and rally cars.
Now here were cars that made sense in the context of Lance's life, cars built for the conditions found in his neck of the woods. Just one problem: They were, well, old. "When I was working there, we did have a lot of vintage cars there–race cars–and I really liked racing," said Lance. "I wanted to learn about the new stuff. He had already won major race events around the world, sort of retired to Vermont, and I wanted to go and see the world, so we were on a different space." He describes his six years at Tivvys Autocraft as an apprenticeship, but he left to seek out something a little newer.
Lance also worked for rally legend John Buffum on and off for a while, and in 1988, decided he had the know-how to strike out on his own. With his brother Colin, who joined in 1990, Lance and company set out to build cars.
At first, the market for rally just wasn't there, and restoration was the heart of the business. "In the early days, the restoration was really 90 percent of what we did, and rally was 10 percent, and now it's like 99 percent rally and one percent restoration," said Lance, who does have a V-12 Jaguar E-Type in the shop. But Lance's interest was always race cars. "You can get the parts for them, and if the car's scratched, people don't mind. I spent years and years and years making them perfect, and I like to see them get used to the fullest extent."
The first cars Vermont SportsCar built were VW Golfs, for the SCCA PRO Rally series–Lance says there are still a few competing. "Then we did Toyota Celicas after that, Mitsubishi Eclipses, Galant VR4s, and then on to Subarus." Always rally, with "a few occasional hillclimbs, Mount Washington and things like that, but always rally-based." Lance also co-drove in a number of those efforts: "By co-driving, I got to do all the rallies and meet people, and I was riding in a car that we built, so I was an onboard mechanic and could explain about the car and help generate the business–it was perfect. It helped to develop the car, because you could see what was going on." He drove cars himself, to moderate success, but as a navigator, he shone. Over six or seven seasons, his drivers had a number of excellent finishes, and finished second overall in the 1992 North American Rally Cup, with Lance picking up the co-driver's Championship.
VSC officially incorporated in 1991, and a year later, they were campaigning a Mitsubishi, which won Subaru's "Pride and Professionalism" award for the best-prepared car at the start of a race. "I think the key for us in the early days was presenting, turning out a well-built car," Lance said. "You could only win it once a year, and we won it two times, the first one of the year, so that sort of said, 'OK, you've got one of the best-built cars in America.' So we made a name for ourselves with the quality, and then we had to go back and find the drivers."
Their drivers at the time were almost all self-supported–businessmen who could afford to pay their own way. It was serious racing, but they weren't professional drivers. "It was sometimes hard to get them to the top," he said. "But they could always run in the top 10, the top five."
Lance himself got out of the right seat after 1997, and by the late 1990s, they had prepared a Mitsubishi Lancer RS Evolution V (a car which attracted more attention from Japanese car nuts than anything else they'd ever done) for John Buffum. He took it to a devastating victory over Frank Sprongl and his 420hp Audi Quattro for the 1999 Championship. Vermont SportsCar was on the scene.
With name recognition and rally victories, they started to attract some sponsors and funding to the team. "Well, when you have the money, you can buy the best parts. By having very good cars, we're able to go out and be successful. And being in a unique place like America, there are a lot of top teams around the world that have interest to be involved with the United States, and they're willing to help, and they share the technology…. In the early days, in Open cars, we built a lot of the components ourselves, and it was just so expensive."
In 2004, Travis Pastrana joined as a professional driver, and whether they knew it or not, the die was cast. With co-driver Christian Edstrom, he campaigned a Vermont SportsCar Subaru Impreza WRX STi for the full 2005 season, with several podium finishes. A second team, with DC Shoes founder Ken Block at the wheel and Alex Gelsomino navigating, joined them in 2005, and Block took Rookie of the Year honors.
Subaru and Vermont SportsCar were solidifying an increasingly close relationship in January of 2006, when they signed a multi-year contract to manage Subaru's official U.S. rally effort. With access to factory resources, they were the team to beat.
"This is probably the cheapest, most high-performance rally car you can buy," said Lance. Their cars begin as showroom stock Subaru STI's, which VSC strips to a bare shell. They build them back up to an FIA standard, seam-welded, roll-caged and stiffened. "And it works, and you can call up and get the parts, and they live, and maintenance is low, and it's amazing compared to 10 years ago. And the cars are quicker, and they handle better, and they last longer. It's good!"
"It's amazing to have set something out, and then go there and get it. It's taken a long, long time, but I'm very thankful for what I'm doing. I thought about quitting a lot, but I never did. Never quit."